Hermès • Faubourg Polka
February 18, 2022

9,334
The miniaturised Faubourg model presented by Hermès in 2014 has inspired the quintessential design of the Faubourg Polka: a mother-of-pearl dial framed by a dainty round case.
Its entirely redesigned bracelet consists of interwoven dots and oblique lines, as if its curves were going off on a tangent, as if its lines were wary of excessive straightness. It thus sets the pace of time with a sense of total freedom as its lines and dots invent a new language, whose punctuation and grammar tell the tale of a far-sighted present.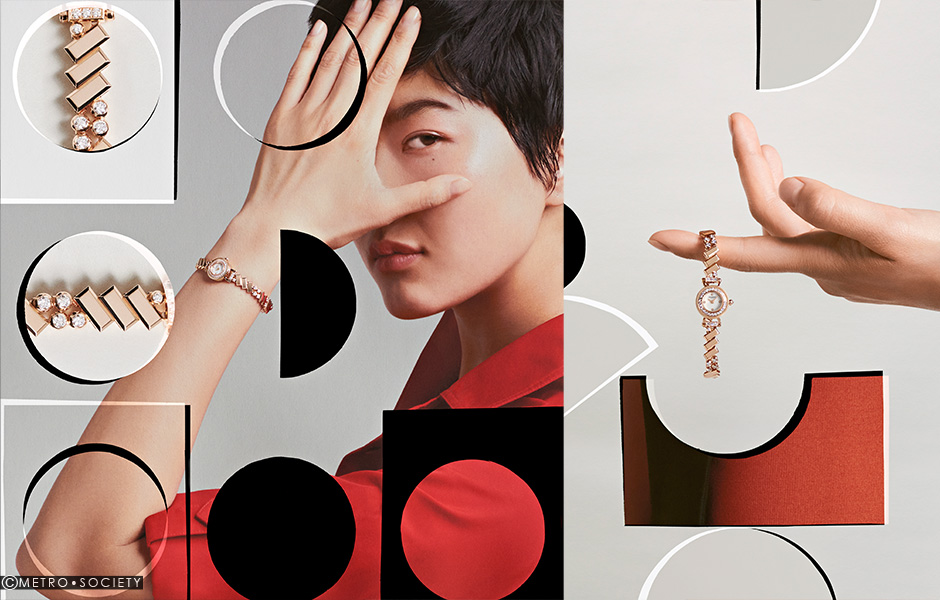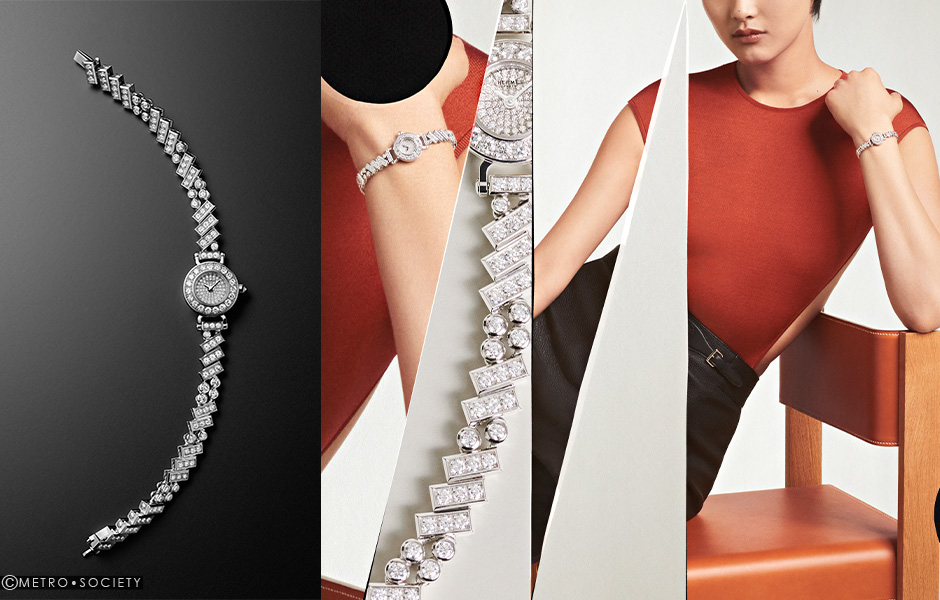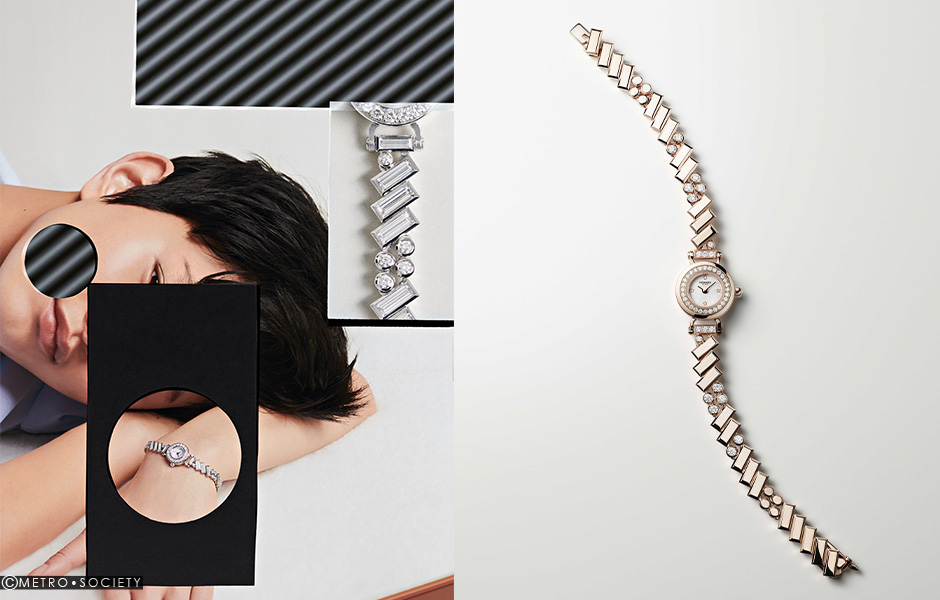 Embodying a subtle blend of watchmaking and Haute Joaillerie, the Faubourg Polka watch calls upon the patiently acquired skills of the artisans who craft it. Available in five versions – white or rose gold, gem-set or entirely paved with diamonds –, this jewellery watch draws in equal measure on fine craftsmanship and abstract art. A contemporary timepiece composing an anthem to the passing of time.