Stella McCartney Loop sneaker
: Autumn/Winter 2018
October 15, 2018

7,842
Reflecting Stella McCartney's modern design spirit, the brand's commitment to sustainability and support of the circular economy, the designer introduces the Loop sneaker for Autumn and Winter 2018 in styles for both men and women.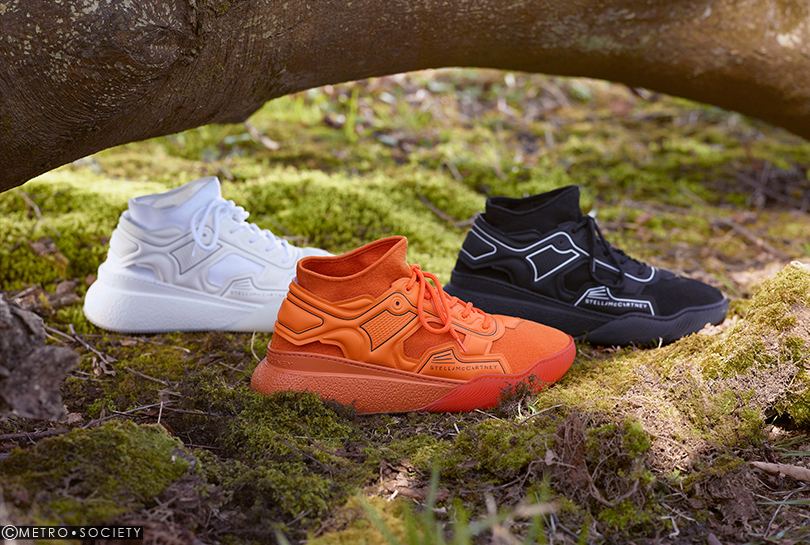 A breakthrough in eco innovation, the Loop sneaker is made with technically designed hooks and special stitching that replaces conventional gluing methods allowing the loop sneaker to become fully dismantled and its components, at the end of the loop's life span, are recyclable. The Loop thus illustrates the designer's efforts for a more circular product design.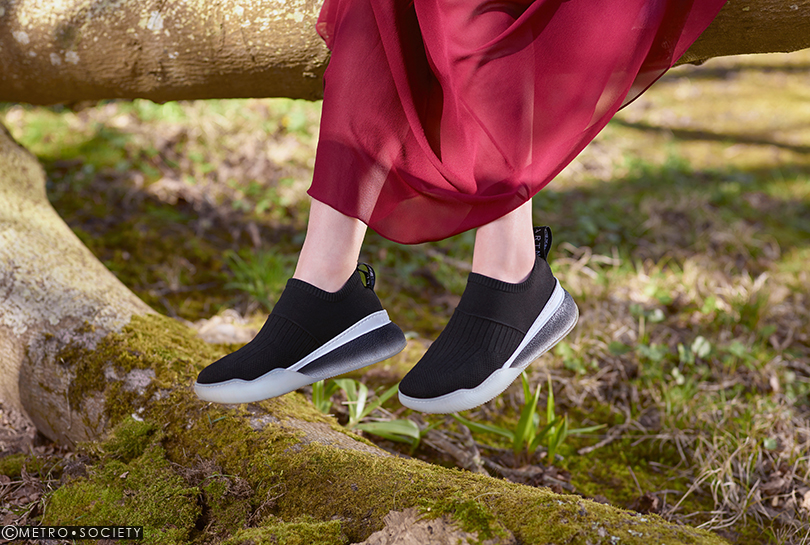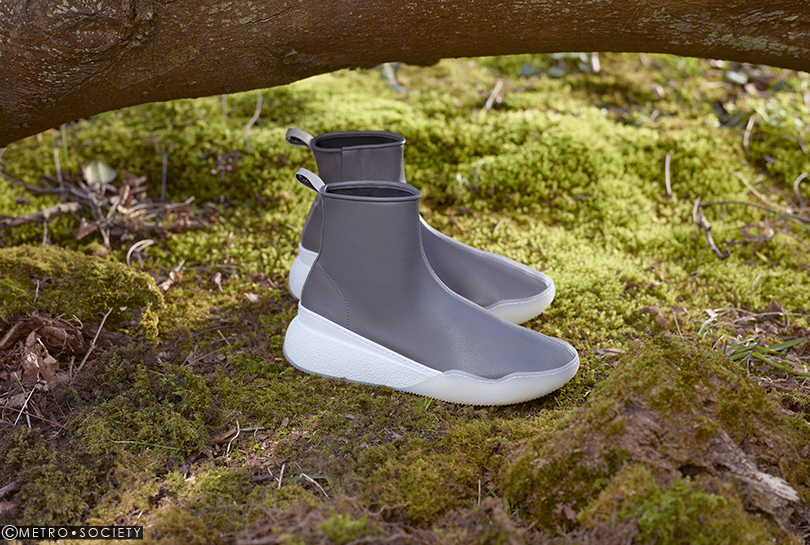 Designed in over 18 months with the aim of reducing the use of glue in fashion, the Loop's upper is attached to the sole of the shoe without the use of any glue, the first time Stella McCartney has introduced this new design technique. While the glues that Stella McCartney uses in other styles are animal-friendly and water based, many conventional glues are toxic and contain harmful solvents.
Traditional glues are solvent-based and they have an adverse affect on the ecosystem and human health. They are harmful to the quality of air we breathe and can cause health concerns over time. They can also cause water and soil pollution and contamination due to waste from the adhesive that is not easily biodegradable.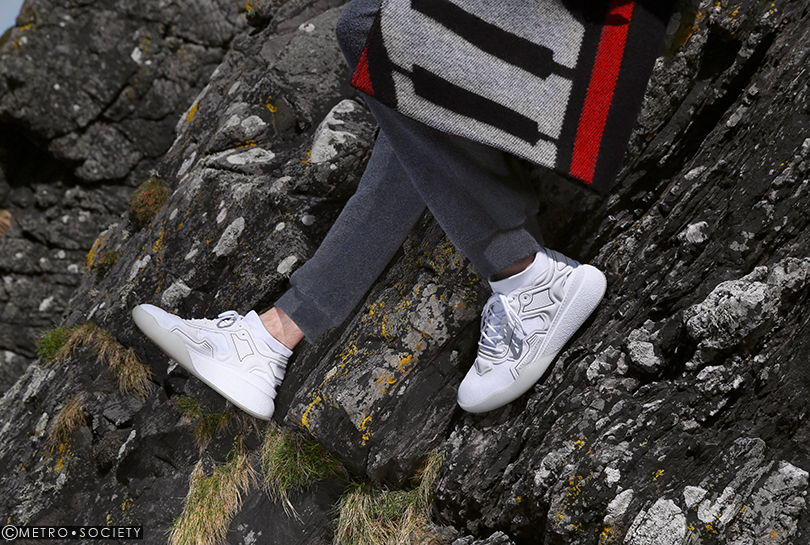 Loop style for women include alter nappa, lace and knit uppers that echo styles in the ready-to-wear collection in varying heights - low, ankle, and knee high in classic hues of white, black, red and navy. In the menswear collection, the high top knit trainer with cutaway cage detail is monotone in black, white, and an accent vibrant orange.
The Stella McCartney Loop sneaker will be available in Thailand at price range from THB27,000 to THB30,000.