Vivienne Westwood #SS18
• Spring/Summer 2018
March 19, 2018

44,371
Throughout history, the idea of being shipwrecked has been romanticised and referenced through classical art and other forms of creative expression, often depicting the image of a glamorous woman in an erotic pose, clothes torn and wet, cast onto the sandy beach of a desert island.
This season, the Vivienne Westwood Anglomania Spring- Summer 2018 collection offers a more relevant vision of shipwrecked, focussing instead on the pollution and destruction of our oceans.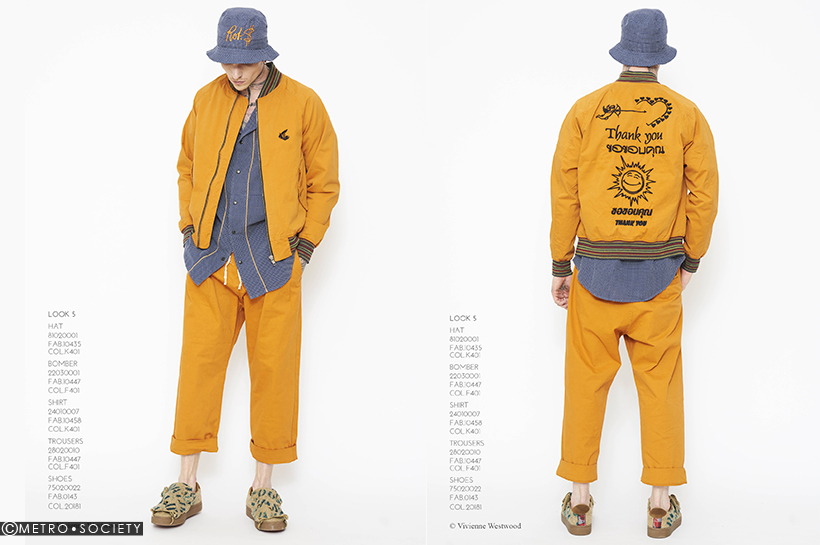 The main print this within the collection, Grateful print, has been directly lifted from a washed-up plastic shopping bag found on the shore line of a Thai beach. The rose print, with the ironic words 'thank you' is overlapped repeatedly on to cotton jersey and satin, creating the look of being engulfed in carrier bags and other plastic debris. The print is also stamped in black across the Hope Gypsy blouse deconstructed corset, the ruffled Golden skirt and billowing Gabelle shirt dress, creating the look of oil marks from an oil slick. Finally, the print is used across a matelot stripe jersey, referencing Brigitte Bardot, often portrayed as the shipwrecked goddess, and across pyjama stripe jersey – as if you've been shipwrecked at night…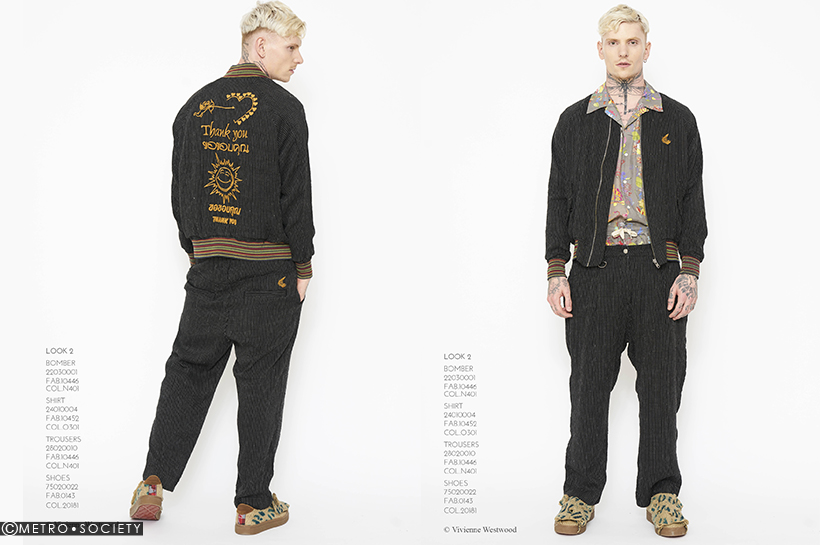 Another key print within the collection is the Cold Dye Check, used across Calico suiting, emanating the look of sun-bleached beams and remnants from the hull of a ship, washed-up on the shore.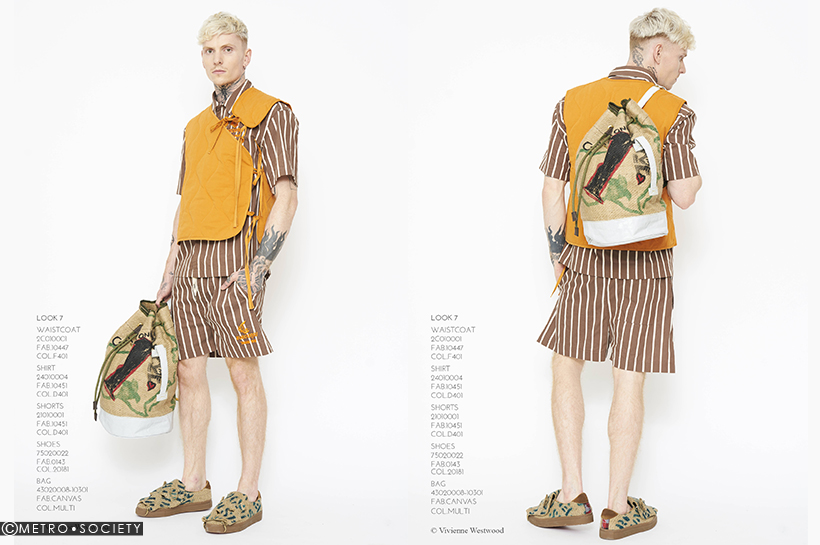 As part of the journey towards sustainable fashion, the Spring - Summer 2018 Vivienne Westwood Anglomania collection uses organic jersey and hemp:
The organic cotton jersey farming is the only farming system by which cotton is produced entirely free of chemical pesticides, avoiding the risks that such chemicals pose to human health and the environment.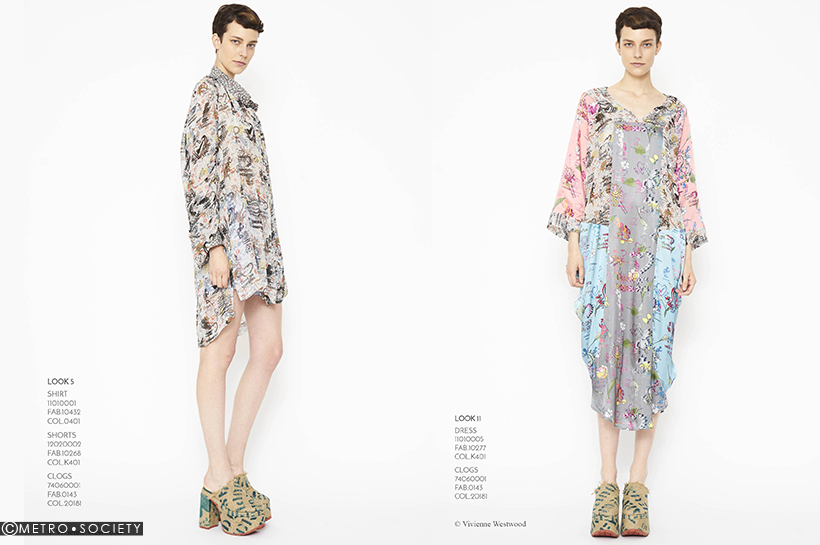 The hemp, used within the collection, is one of the strongest natural fibres on Earth, three times the strength of cotton, giving it unparalleled durability as a fabric. Hemp farming also requires very little water and does not require the use of any chemical pesticides or fertilizers. With nothing being wasted in its production, the seeds being used for oil and food supplements and the stalks being used for fibre.