Yves Saint Laurent L'HOMME ULTIME
November 4, 2016

13,785
The arc of the contemporary man, told through an iconic fragrance: L'HOMME returns with a brand new juice for 2016. Introducing L'HOMME ULTIME, a bold olfactory statement to embody the pillars of masculinity today; magnetism, confidence and style.
To encapsulate this new mood of manhood, YSL Beauté unveils a new face, a new story and a new advertising campaign. A new dawn in the history of man, celebrated by Yves Saint Laurent.
MASCULINITY TODAY, A DUALITY OF VALUES
What does it mean to be a man in 2016? No longer a rigid template, masculinity has removed all limits, and now casts its net far and wide. Man has evolved.
His allure remains, but he is more mysterious now. He will let you into his world, but he'll keep part of it for himself. He is authentic and his desires, carnal. He walks with self-assuredness, in the knowledge that people are watching. His charisma is intoxicating. Wild and free, he lives intensely but never loses control. He is a vital force, connected to the world around him - but also distant, untouchable.
Strong, stylish yet rugged. The 2016 man is without compromise; a duality of freedom and control. He entices women and inspires men. An effortless leader.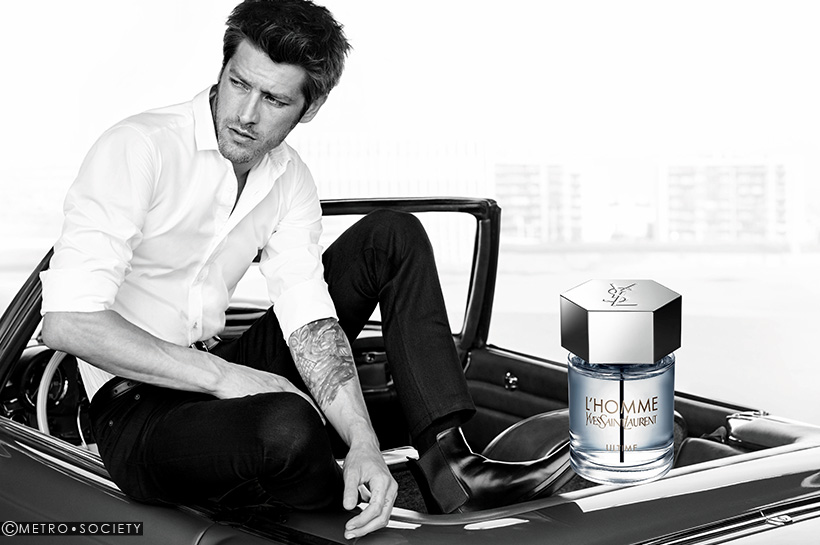 THE EMBODIMENT OF MODERN MAN
Enter Vinnie Woolston, a New Zealand-born male model, currently dominating the fashion world. No one could better embody the character of L'HOMME and the image of the modern man. Woolston's look has an unmistakable intensity; classical features paired with the modernity of a rakish, frayed-around-the-edges sort of insouciance. This is a man in full possession of his actions, and in full pursuit of his desires.
To bring the spirit of this new masculinity to life, Woolston stars in a slick new advertising campaign for print and television.
A selection of three striking print campaign images were produced by ubiquitous photographer, Billy Kidd. Kidd's photographic signature compromises black and white portraiture with a zeal for that which is quirky, or abstract. The Brooklyn-based photographer lends YSL Beauté his unique gift for capturing the intensity of a single moment in order to create three distinct images of Woolston, each with their own story to tell.
Tasked with bringing L'HOMME ULTIME to life on film, was revered LA-based music video director, Colin Tilley who snared two MTV VMA's along the way. Tilley's film eloquently personifies the sybaritic qualities of the L'HOMME ULTIME man, a man driven by pleasure, free from the constraints of modern life.
In a hotel room infused with the light of dawn, the man has just woken. Shirtless, he stands by the window, observing the urban landscape that lies before him. Grabbing a notepad from his jacket, he scribbles down some notes. A few minutes later, he slides out of the room in worn jeans, boots and a shirt, leaving the door slightly ajar.
A striking woman crosses his path in the hallway. He captivates her. Their eyes meet for a second. He disappears. Unable to resist temptation, she quietly sets foot inside the stranger's room.Nonchalantly, he shifts his body into the driver's seat of a classic convertible car before speeding through the empty streets of the city. This is a man who knows exactly where he's going.Cut to the hotel room. Immersed in his mystery, the woman runs her hands along his belongings. She takes his notepad and flicks through its pages.
The convertible soars past skyscrapers and disappears into a tunnel. Once on the other side, he reaches for his notebook. It's gone. He hardly looks surprised. Suddenly, he whips the car around and takes off, enthralled by the chase.He stops his car in front of the hotel, slides past doors and intrigued porters and steps into the elevator. In the hotel room, the woman playfully drapes his jacket across her shoulders, lifting its collar up to better inhale his scent, sinking further into his allure.
He enters. The French shutters are flung open. The white curtains billow in the wind. He scans the bed for his notebook. Instead, he finds his fragrance, nestled in the sheets. As he sets it back down on the dresser, he sees her staring back at him through the mirror.
A narrative befitting the spirit of L'HOMME ULTIME. A man who knows his own power.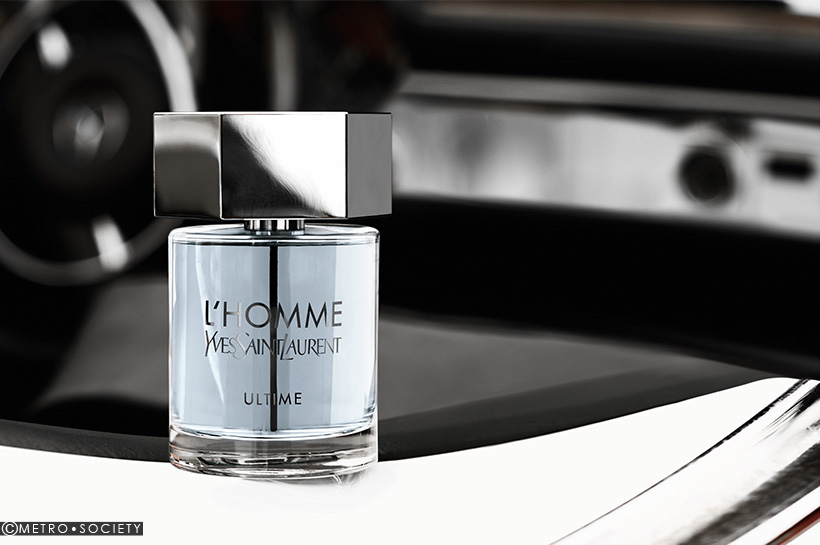 AN OLFACTIVE FAMILY, THE TRIO OF WOODS
An iconic fragrance dynasty, underscoring the cultural evolution of the modern man, is born. The darkly sensual impact of woody notes provide a constant thread for the L'HOMME triptych of scents; L'HOMME, L'HOMME L'INTENSE and now, L'HOMME ULTIME.
Woody notes are widely considered the most virile of all fragrance notes - be it cedar, guaiac, vetiver or patchouli - providing a statement of masculinity in olfactory form.
With a careful blend of woods and fresh, fruity notes, each iteration of L'HOMME comes with its own unique intensity and depth of impact, expressing a highly virile gesture of sensuality.
L'HOMME
Intoxicating. Unforgettable. Addictive. A confection of woody notes jostle with a fresh infusion of fruity ones. A fragrance with conviction and a memory that lingers, created by perfumers Anne Flipo, Dominique Ropion and Pierre Wargnye.
Hustling alongside its deeply sensual woody notes, bergamot and white pepper accord make up the top notes of the original L'HOMME blend. They glide and fall to make way for sharp zing of ginger essence, violet leaves and basil flower accords, creating an enigmatic impact to satiate advanced appetites. The sense of spiciness stays by your side as vetiver, tonka bean and cedar essence come into sharp focus and stay there.
A bold statement of intent, expressed through the twin dimensions of woody notes and bright sparks of pepper and fruits, L'HOMME will reel you in, clutch you to its heart and never let you go.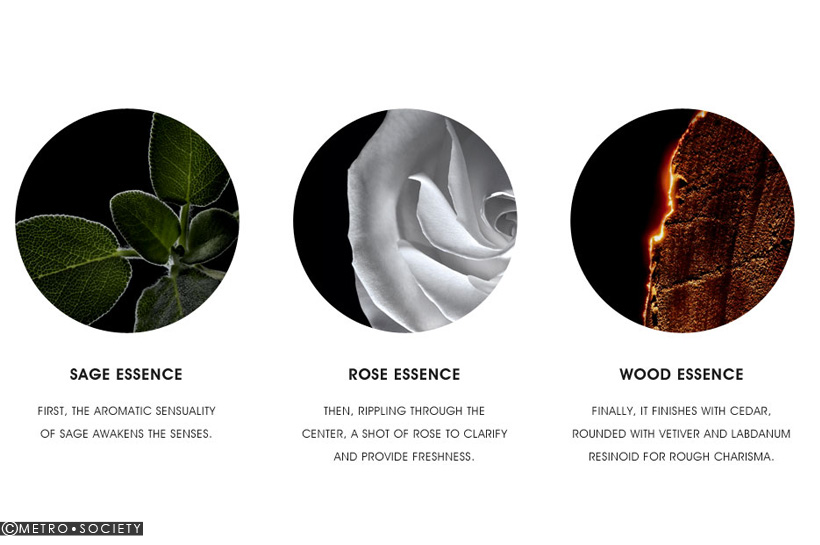 L'HOMME L'INTENSE
Elegant. Magnetic. Hedonistic. Reunited for this second chapter, the trio of perfumers has come with a rich fusion of woody notes surged with the brooding warmth of amber to form a tale of two halves, becoming as one.
A profusion of white pepper and bergamot dance under the nose before erupting into the seductiveness of absolute orange blossom, while violet leaves and cognac accords whip through the centre of the blend, leaving their trail of masculine sophistication. Gently pushing through to top, an animalistic resigned benzoin shuffles next to suede accords and the thrumming warmth of cedar wood.
This is no olfactory afterthought. An intriguing and unfathomable gesture of masculinity in its purest form.
L'HOMME ULTIME
Defiant, edgy and liberating. A bold swerve towards the restless energy of Damask Rose powers up this new daring interpretation of the classic L'HOMME scent. An imagination of master perfumers Anne Flipo, Dominique Ropion and Juliette Karagueuzoglou.
Aromatic, woody and deeply compelling, the uplifting essence of grapefruit reveals itself first, punctured by ginger and cardamom seed. Rippling through the centre, a shot of virile rose to lift and clarify, which is juxtaposed against the temperance of geranium and the raw sensuality of clary sage. Moments later, cedar oil and vetiver form the spine of the blend, lending a sense of unquestionable authority.
A modern fragrance, L'HOMME ULTIME marks a new chapter in the male olfactory journey, wherein the typical note of rose is reimagined to form a virile, edgy and ultimately more distinctive result.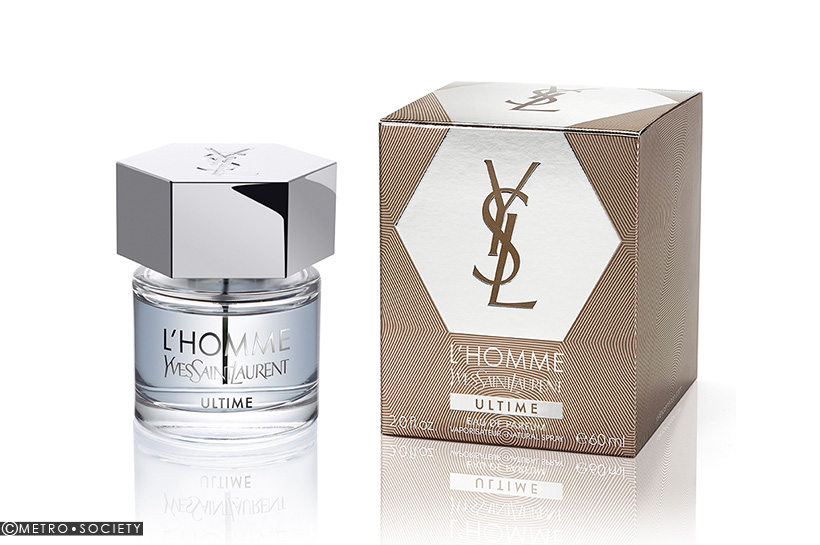 AN ICONIC BOTTLE, REBORN
A dynamic, powerful olfactory heritage calls for a dynamic, powerful flacon to be housed within. A profusion of clean lines, the instantly familiar L'HOMME bottle returns for a third time.
The original L'HOMME bottle housed the original fragrance, with its soft golden hue, while for L'HOMME INTENSE - a rich russet coloured juice sat within. For the third instalment of this iconic franchise, the bottle remains the same but the juice itself is now grey blue to communicate the arch freshness of a modern scent, celebrating today's masculinity and freedom. An iconic bottle with a transparent core to radiate and project the light.
Reassuringly weighty, the bottle is topped with its signature hexagonal silver cap and fits ergonomically into the palm of the hand.
L'HOMME ULTIME marks a new storytelling of masculinity, combining classicism and edginess and is available now at all YSL counters.
For a man who leaves his mark. The effortless leader. By Yves Saint Laurent.
Price: 60ml. 3,500 baht and 100ml. 4,500 baht