GUCCI GUILTY
POUR HOMME EAU DE PARFUM
June 2, 2020

12,121
A new fragrance joins the Guilty universe with the debut of Gucci Guilty Pour Homme Eau de Parfum. Intensifying traditional codes of masculine beauty with mystery and unconventionality, the new scent is created for the eclectic and the bold.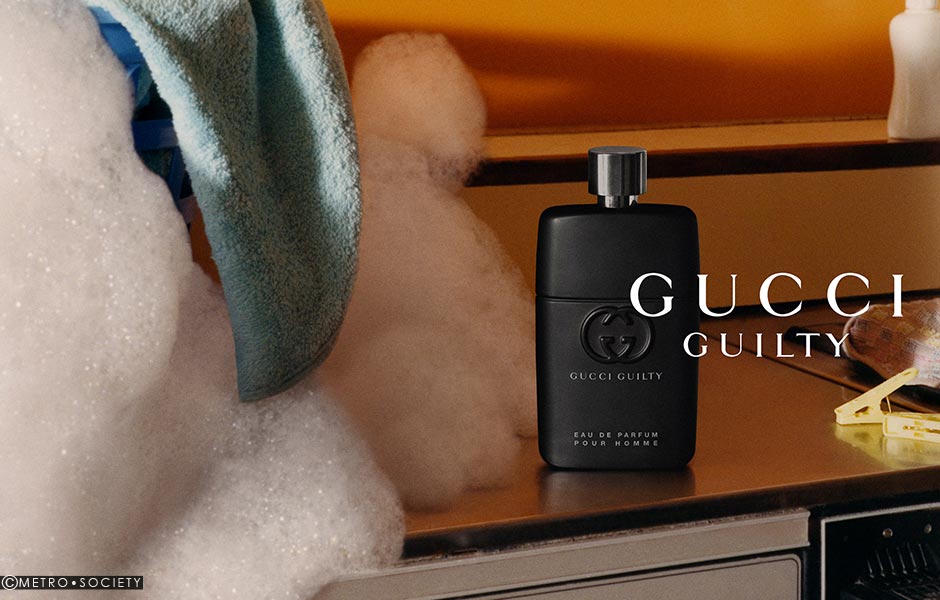 The celebration of liberty in the #ForeverGuilty story continues, Gucci Guilty Pour Homme Eau de Parfum offers a reinterpretation of the original signature, now with heady Chili Pepper and soothing fresh Rose.
Gucci Guilty Pour Homme Eau de Parfum
Suggestive and unexpected, Gucci Guilty Pour Homme Eau de Parfum is a Woody Aromatic Spicy fragrance created to provoke. A contemporary take on two iconic fragrance ingredients popular in the 70s, Rose and Chili Pepper replace the original top notes of Pink Pepper and Italian Lemon to create an unexpected and invigorating retro vibe.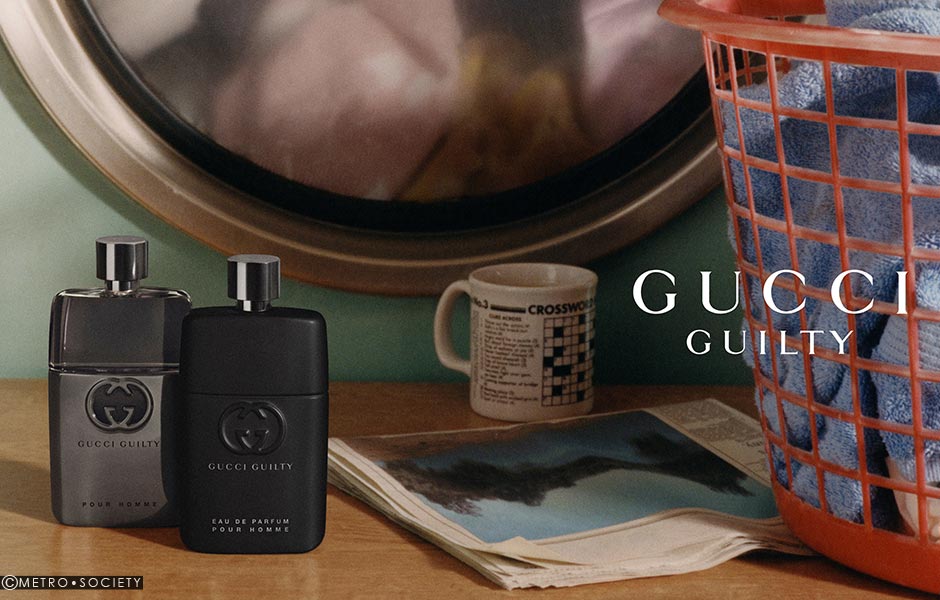 The warm spiciness of red pepper contrast with a bitter aromatic freshness, as hints of vinegar and salt impart an unexpected sensation. Adding a higher level of intensity: Orange Blossom Absolute,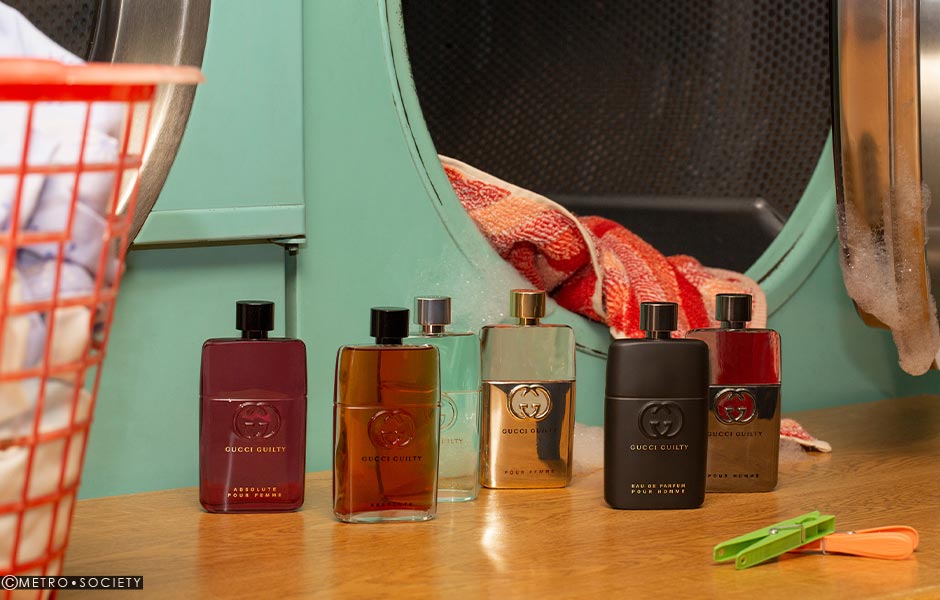 Neroli and French Lavender evolve the heart of the fragrance into a stronger, more masculine statement. Richness and sensuality are accentuated at the base with Patchouli and Cedarwood.
The Campaign
Reprising his role, Academy award-winning actor and musician Jared Leto returns as the Gucci Guilty male hero in a classic American location: the laundromat.
Captured by photographer Glen Luchford, the intrepid nonconformist stares into the lens, as if to dare other men to follow in his wake. Sitting comfortably on a table, he embraces the eccentricity of his character and environment with confidence and ease.