PORSCHE CAYENNE COUPE
June 24, 2019

10,855
Porsche is extending its Cayenne family. An even sportier vehicle has been added to the third generation of this highly successful SUV range – the Cayenne Coupé.
"The Coupé includes all the technical highlights of the current Cayenne, but has an even more dynamic design and new technical details that position it as more progressive, athletic, and emotional," says Oliver Blume, Chairman of the Executive Board of Porsche AG.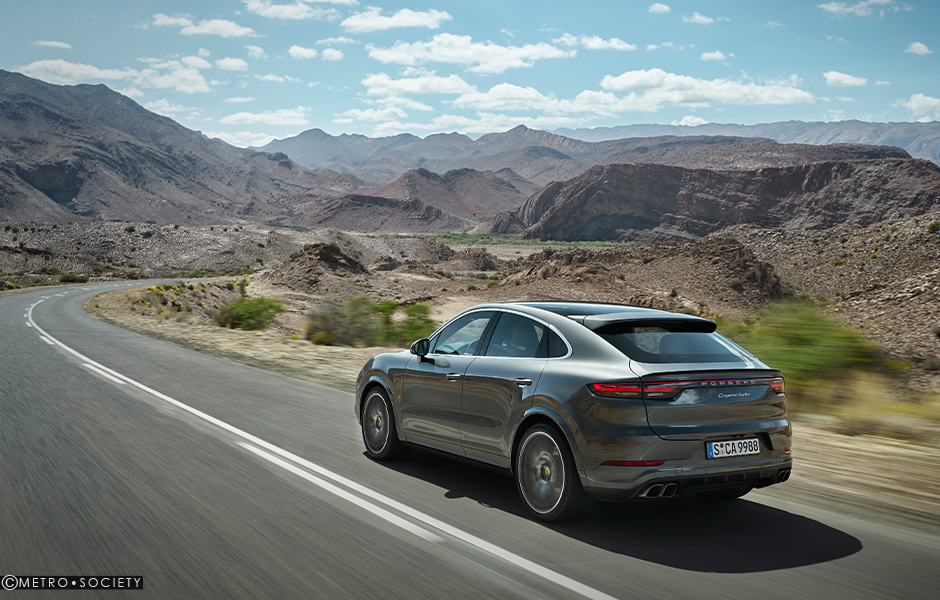 The highlights of the new Cayenne model include sharper lines with a totally unique rear section, an adaptive rear spoiler, individual rear seats, and two different roof concepts – a panoramic fixed glass roof fitted as standard, and an optional carbon roof.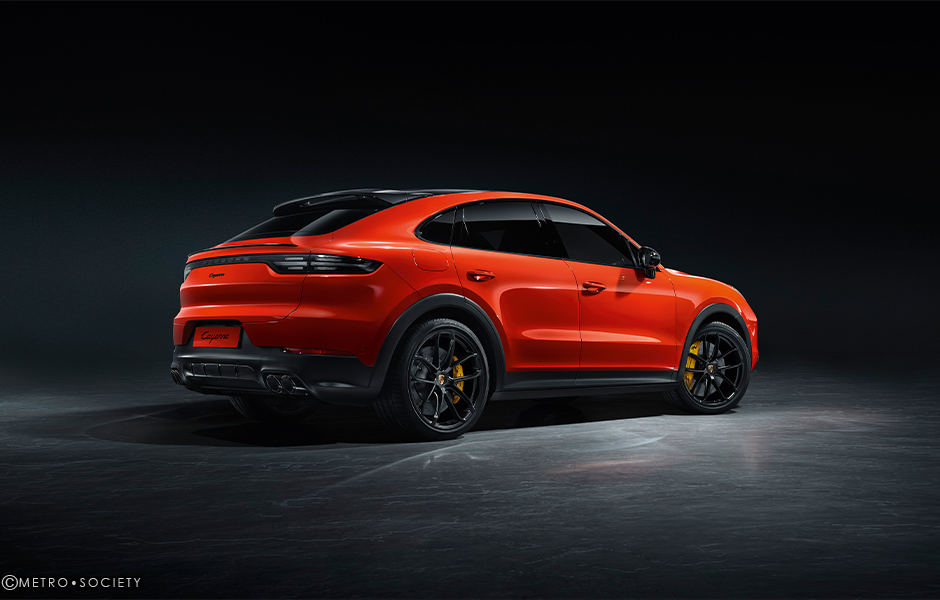 A steeply sloping roof line creates unrivalled elegance
Proportions that are more dynamic combine with custom design elements to lend the new Cayenne Coupé an unrivalled elegance. "The significantly more steep roof line that falls away to the rear makes the Cayenne Coupé appear even more dynamic, and positions it as the sportiest-looking model in the segment," says Michael Mauer, Vice President Style Porsche.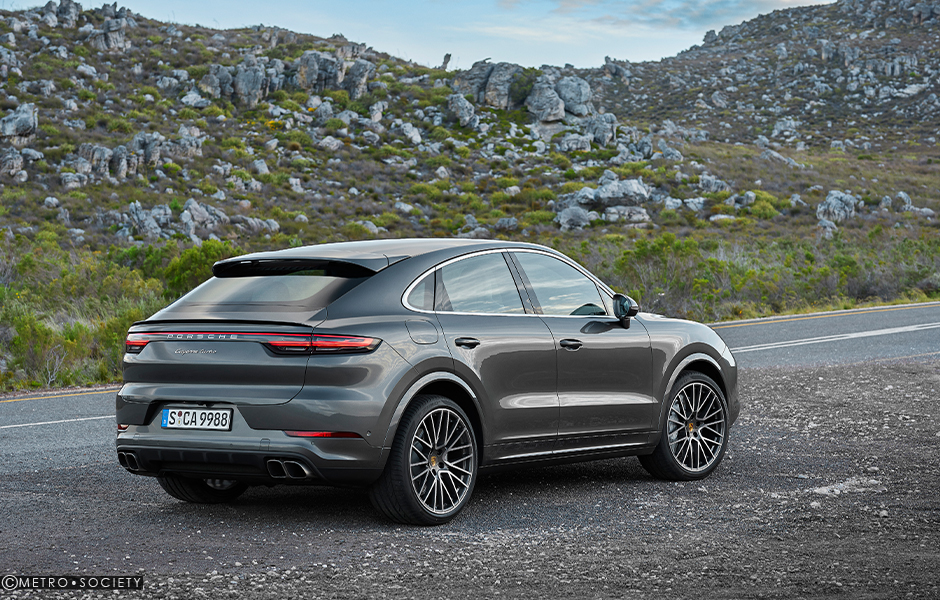 That effect is supported by a roof spoiler, which accentuates the distinctive Coupé silhouette. The front windscreen and A-pillar are shallower than in the Cayenne, courtesy of a roof edge that has been lowered by around 20 millimetres. Redesigned rear doors and fenders broaden the shoulders of this vehicle by 19 millimetres, contributing to its overall muscular impression. The rear number plate is integrated into the bumper, making the vehicle seem closer to the ground.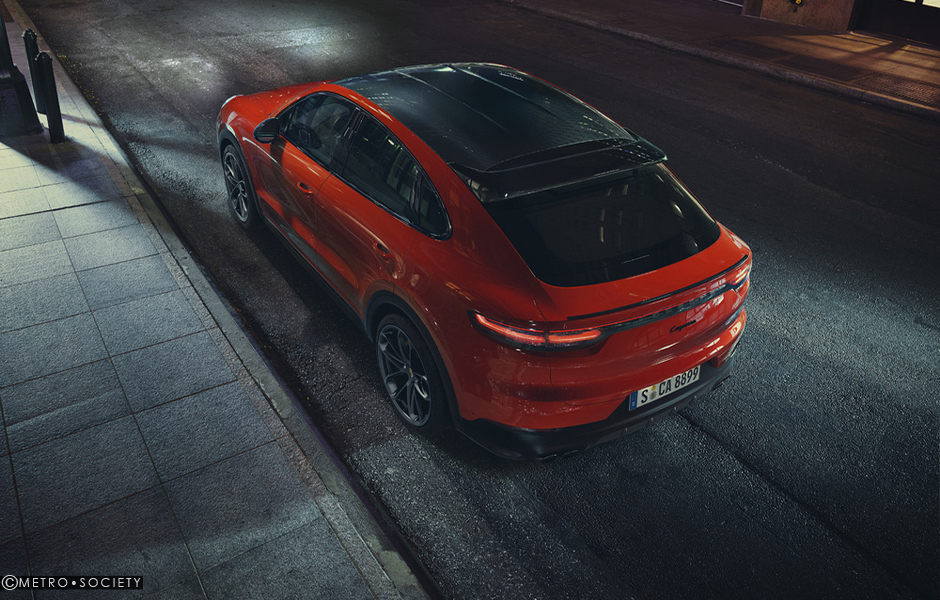 With its adaptive roof spoiler, the current Cayenne Turbo was the first SUV to feature this type of active aerodynamics. The new Cayenne Coupé picks up that ball and runs with it. On each Cayenne Coupé model, a roof spoiler is combined with a new adaptive rear spoiler as part of Porsche Active Aerodynamics (PAA).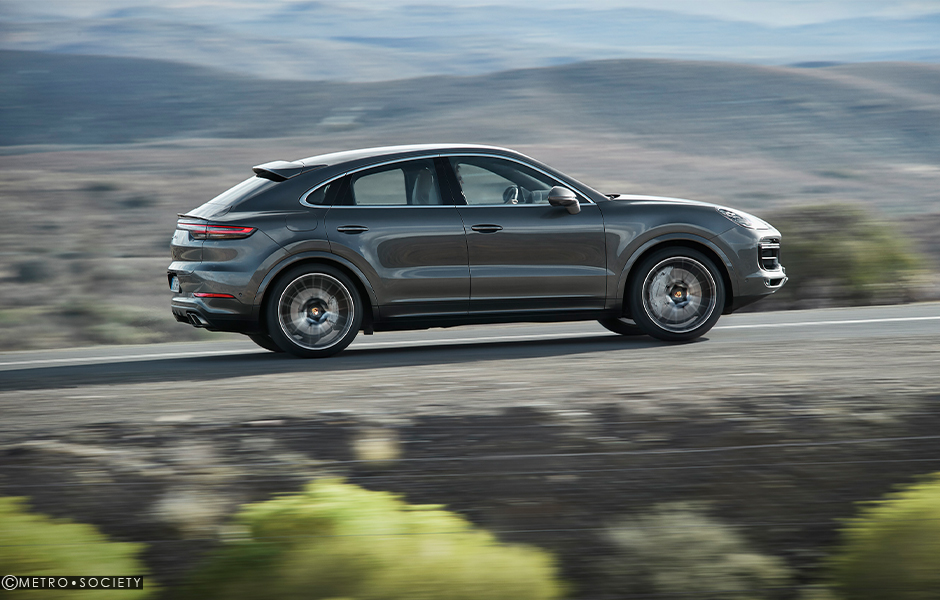 The spoiler – harmonically integrated into this model's silhouette – extends by 135 mm at speeds of 90 km/h and up, increasing the contact pressure on the rear axle, while PAA simultaneously enhances efficiency.