MISSILE 12th Anniversary
• THE GREATEST HITS
January 23, 2017

4,390
'Missile', a unique design jewelry brand organizes, 'Missile 12th Anniversary 'THE GREATEST HITS' to celebrate 12 years through a new format of art exhibition, unveiling the latest collection for fashionistas to experience closely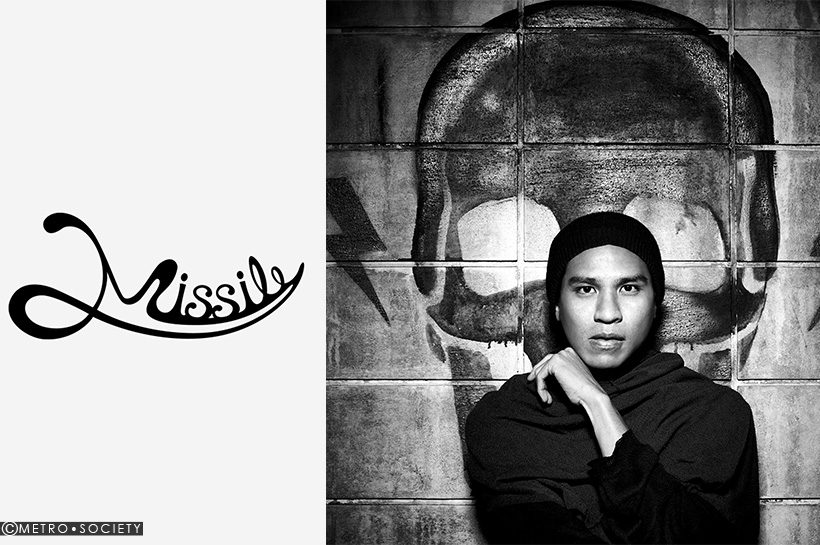 After a long-time success in fashion industry, recently a jewelry brand loved by the fashionistas for 12 years, Missile holds 'Missile 12th Anniversary THE GREATEST HITS', an art exhibition presenting ideas and inspirationin designing jewelry which demonstrates classic style in a mix with rock & roll music, reflecting the brand's prominent character perfectly. The show is held on Wednesday, January 18, 2017 from 6.30 pm at Atrium 1 zone, Fl. 1. Siam Center.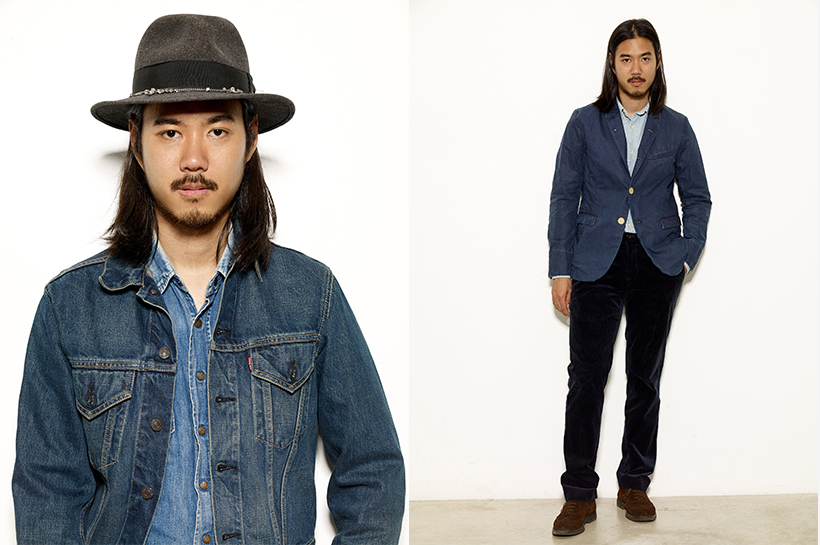 The opening of exhibition is honorably attended by number of celebrities, such as Pattareeya Na Nakorn, Dungrit Bunnag, Polpat Asavaprapa, Panu Ingkavat, Sirichai Taharanont, M.R. Niphanopdara Yugala, Riga Dyla, Attharos Lippatapallop, Mathunath Sosothigul, Intira Thanavisuth, Vitchukorn Chokdeetaveeanan, Jittsingha Sombun, Tipphanan Srifeungfung, Wannaporn Posayanondha, Chalisa Viravan, Menath-Benya Nunthakwang, Siriwan Thorananithikul, Pichitra Boonyaratphan, Tatim-Thema Raksajitra, Chanita Preechavithayakul, M.R. Srikamrung Yugala, Patchara Rattakul, Rojanathorn Na Songkhla, Chadathip Jutrakul, Somchai Songwattana, Sakvuth Visetmanee, Sombas Thirasaroj, Phorntehep Wanpatae, Kongpat Sakdapitak, Methas Thepnual, Chatadul Sinaphongpipit and many more.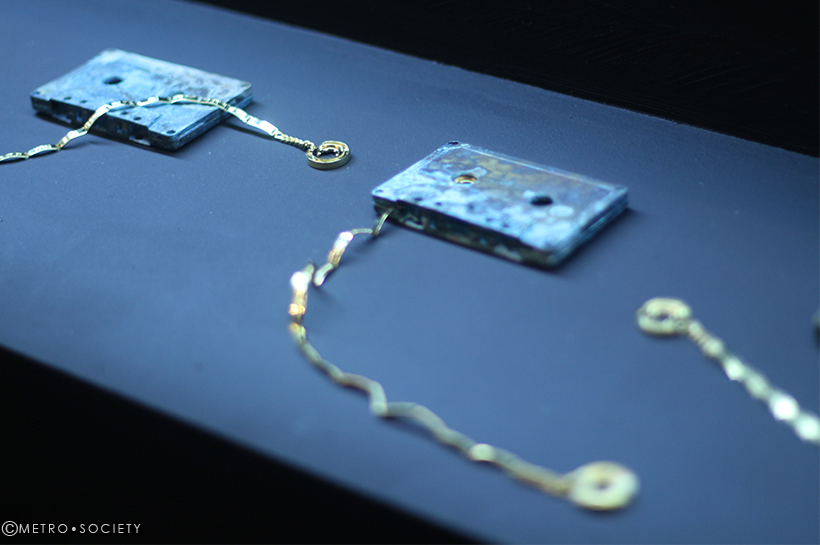 Including famous stars, such as, Chermarn Boonyasak, Arak Amornsuphasiri, Pakorn Lum, Metal Sukkhao, Ceeranut Yusanon, Pongsakorn Limsakul, Tata Young and more, also attended.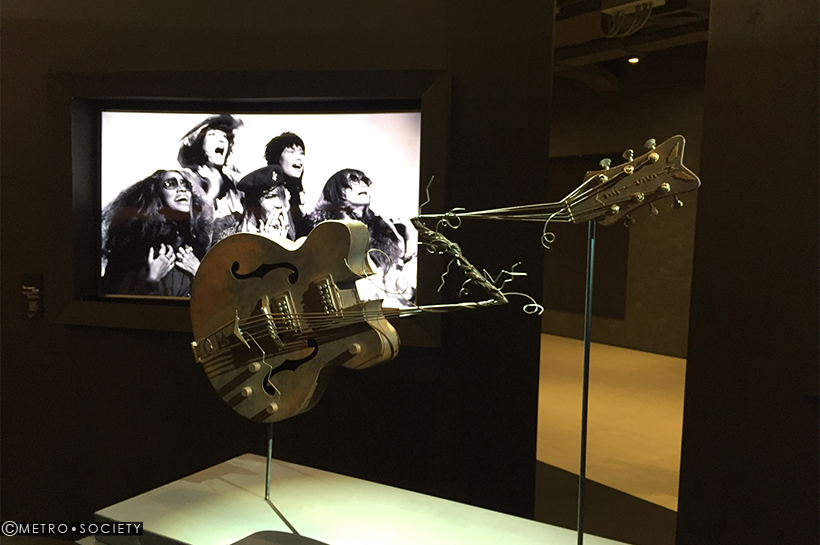 Missile, a chic jewelry brand since2005 was founded by Tim-Punsiri Siriwetchapun, Thailand's famous fashion photographer with an eye for designing concept that serves the preference of classic style lovers, by perfectly combined rock & roll music and art work, and fashion photographer's talent to find the right piece of jewelry.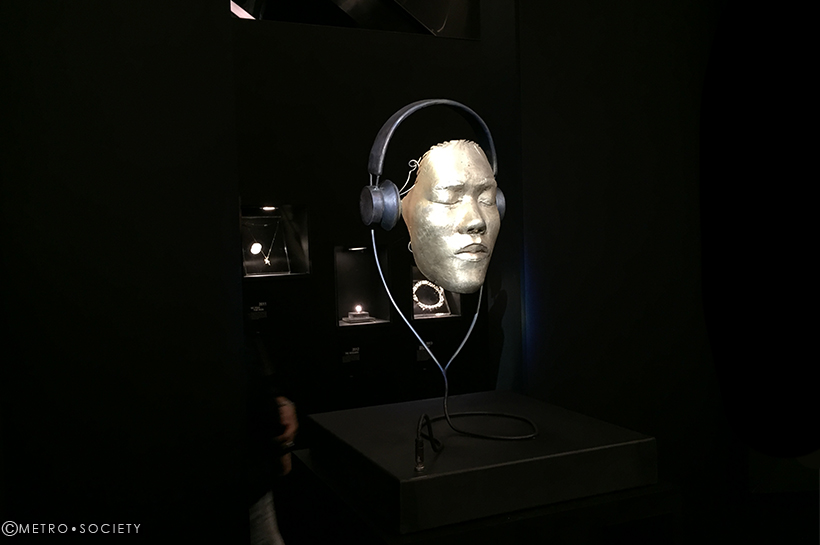 The jewelry works of Missileare designed by a young-blood designer, Pack-Pakorn Wongkittikraiwan, astudent from Applied Arts, Major of Textile, Faculty of Decorative Arts Silpakorn University, who has a passion in jewelry design based on inspiration in daily life. With his effort and enthusiasm in learning new things, resulted Missile in capability to complete the new generations' fashion and dressing style.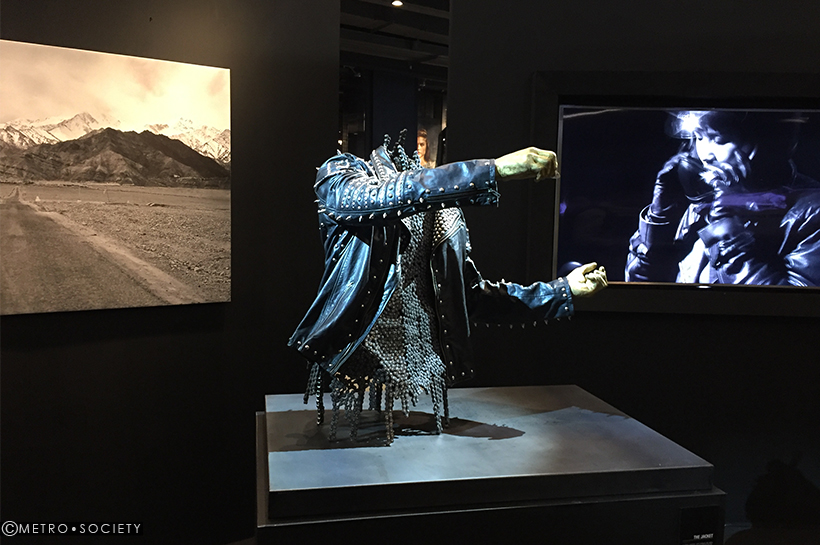 For 'Missile 12th Anniversary THE GREATEST HITS', Missile aims to celebrate ithe brand's 12 years anniversaryby organizing an art exhibition presenting inspiration for the design of each collection. There are two sections of exhibition, first is 'Present the New Collection by art installation, sculpture, movie and photography.', presenting art works which tell the story about the brand's identity through 4 sculptures in shapes of a jacket, a tape cassette, a guitar, and headphones.
Next to the second section is 'Stupid Love Songs', photograph exhibition by 12 public figures whose characters are in common with the brand, Pattareeya Na Nakorn, M.R. Niphanopdara Yugala, Riga Dyla, Phorntehep Wanpatae, Chermarn Boonyasak, Arak Amornsuphasiri, Pakorn Lum, Metal Sukkhao, Ploy Horwang, Cheeranut Yusanon, Pongsakorn Limsakul and Methas Thepnual to deliver their love on favorite songs and their expressions when listening to those songs. Moreover, 12 special classic pieces of jewelry of Missile are also exhibited.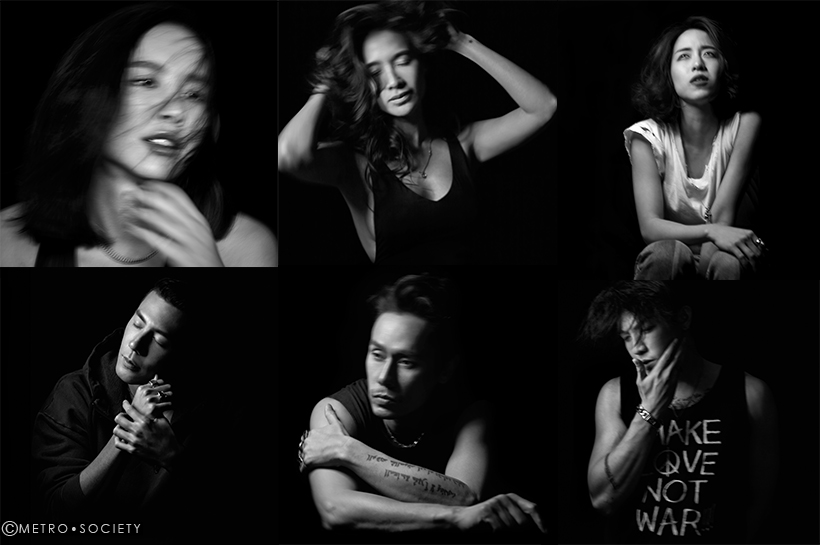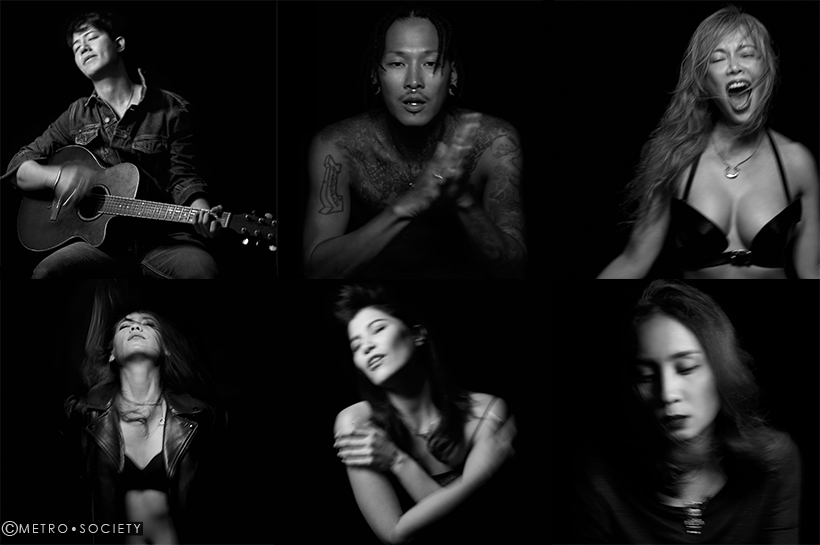 Missile has also designed an exclusive collection to celebrate special occasion of 12 years anniversary, called 'The Legend' inspired by a concept of' Nostalgia', in remembrance of the golden age of rock & roll music. The designer team emphasized on function design and utility to be more various. In this collection, the team has designed 4 pieces which are The Legend Bracelet, presenting timeless hit music lists, with the name of songs carved on removable plates for the bracelet, changing is depending on a mood when thinking about each song, the second piece is White Falcon Pendant, based on the charm of Hollow Body Guitar called 'Gretsch' in a serie of White Falcon,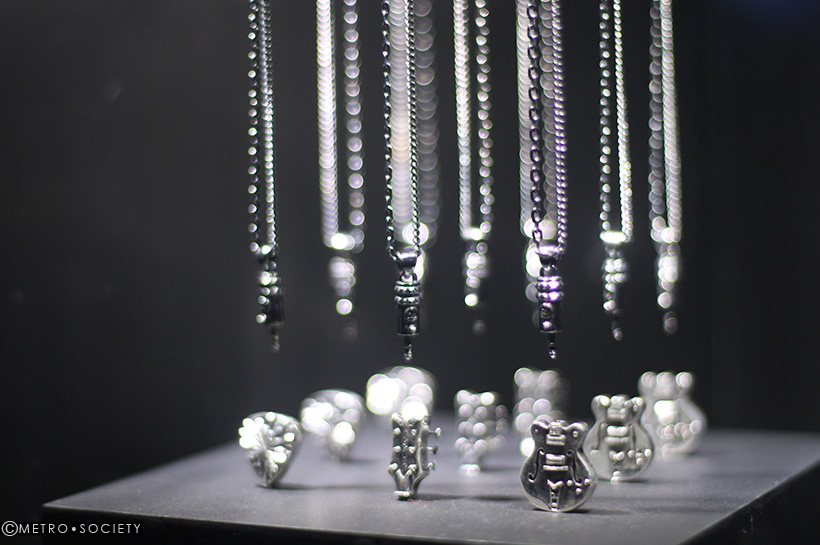 being represented as a necklace with removable pendants in shapes of guitar pick, guitar head and body joint by the shape of a jack wire, like a connection between a stereo and instruments, this idea later has further inspired the third piece called White Falcon Ring in a shape of Hallow Body Guitar which is adjustable by the finger size, the last piece is Wheel Motorcycle Ring, inspired by a motorcycle wheel, a symbol of speed in the righteous age of Café Racer Club(center of motorbike lovers, decorated on purpose of speed racing) which has been designed in several formats of rings, such as in gold wheel with black tire, silver wheel with black tire, and silver wheel with silver tire.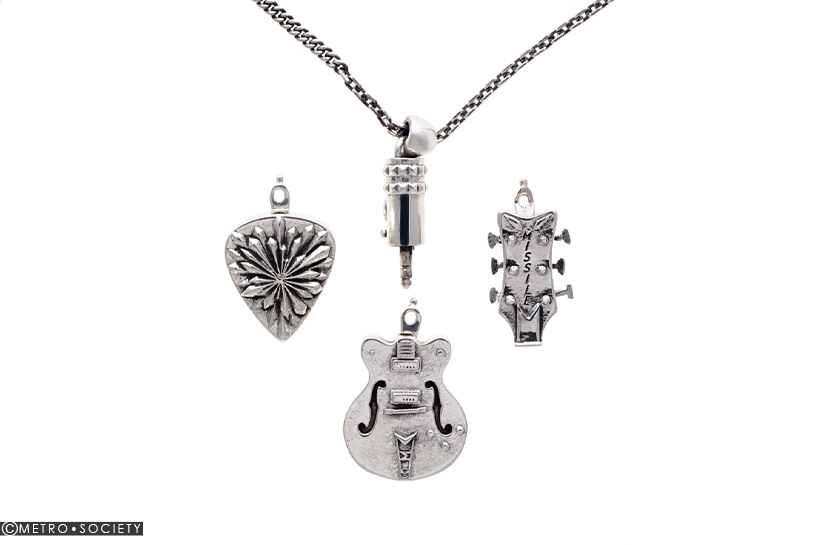 Experience an ultra- modern design of jewelry byMissiletogether at Missile Store, Fl.3, Siam Center, and Fl.2, Central World.The art exhibition'Missile 12th AnniversaryTHE GREATEST HITS'is available for visit from January 18-31, 2017 at Atrium 1, Fl.1 at Siam Center.
Facebook : We love Missile
Instagram : missilebangkok
1 of 18

2 of 18

3 of 18

4 of 18

5 of 18

6 of 18

7 of 18

8 of 18

9 of 18

10 of 18

11 of 18

12 of 18

13 of 18

14 of 18

15 of 18

16 of 18

17 of 18

18 of 18