Vivienne Westwood x Eastpak
December 23, 2020

6,377
Vivienne Westwood and Eastpak are making a stand to "SAVE OUR OCEANS" in their first-time collaboration. Crafted from the plastic bottles that pollute our oceans, this sustainable collection reinvents some of Eastpak's classic designs in the activist spirit of the British designer.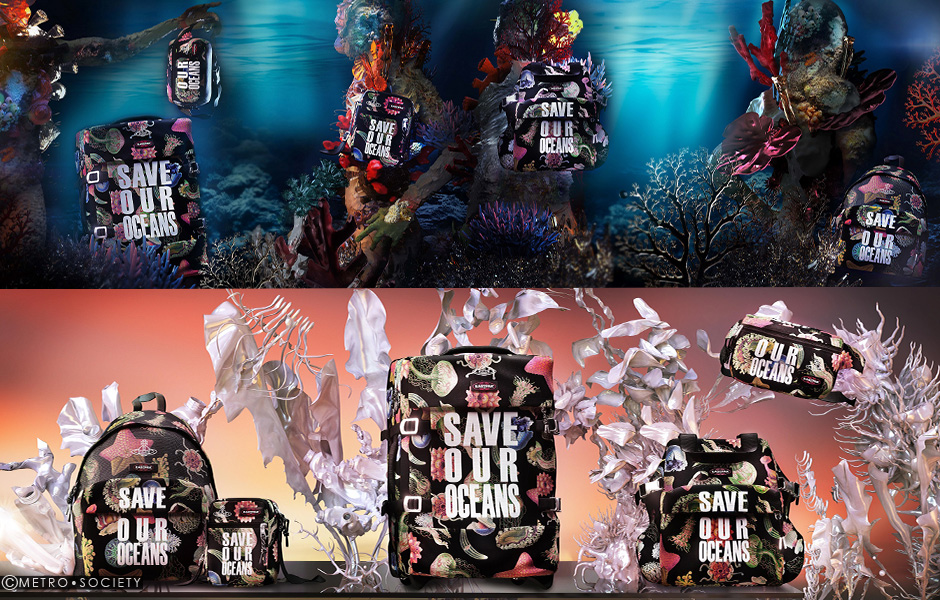 As Eastpak works towards making its collections more sustainable, this collaboration unites two conscious brands that are committed to moving towards creating responsibly-sourced designs. The five-style collection strictly uses recycled PET to manufacture the main fabric, lining, webbing, bindings, wrapping bag, rope, and logos. Long-lasting zippers, threads, and hardware are featured for guaranteed quality.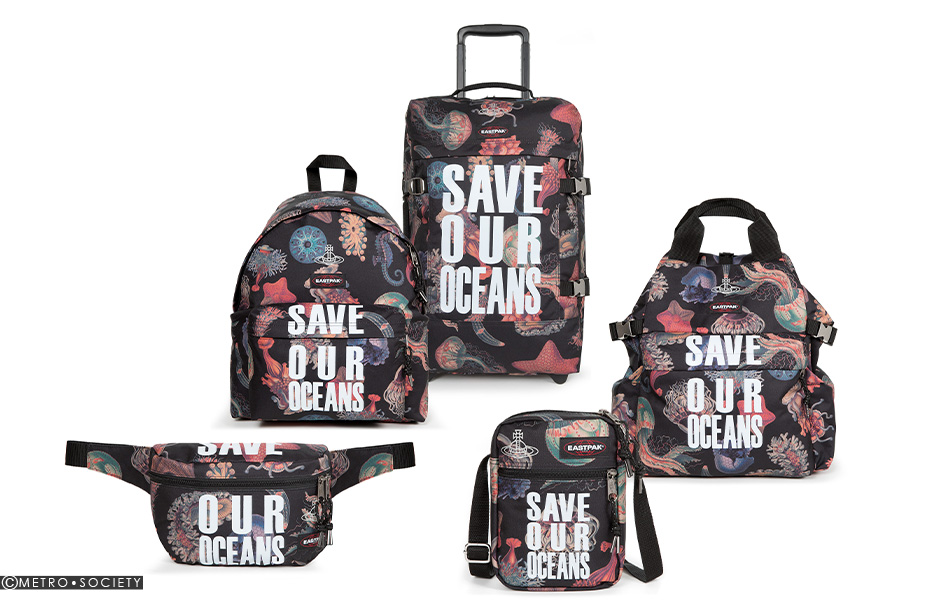 The classic Eastpak styles have been selected and recreated by the design house specifically for their practical and utilitarian design- with recycled black webbing and adjustable metal clasps introduced for further durability. Each design features the 'Sea Creatures' print, first seen in Westwood's Propaganda Autumn- Winter 05/06 collection, inspired by 19th Century illustrative marine drawings, presented on a black background and emblazoned with the "SAVE OUR OCEANS" slogan in eco-friendly silkscreen print.