VERSACE #FW21
• Fall/Winter 2021
July 29, 2021

26,025
STEP INSIDE LA GRECA
"I have realized that this is the future, the new way of communicating collections.
Models are like actors, they bring the designs to life, just like when a performer portrays a character. During the filming of this show I saw how important it is to give the models time to "feel" the clothes they wear on the runway. Despite living in a digital era of immediacy, taking this time is crucial to form a genuine connection. This is what the present and future look like to me."
- Donatella Versace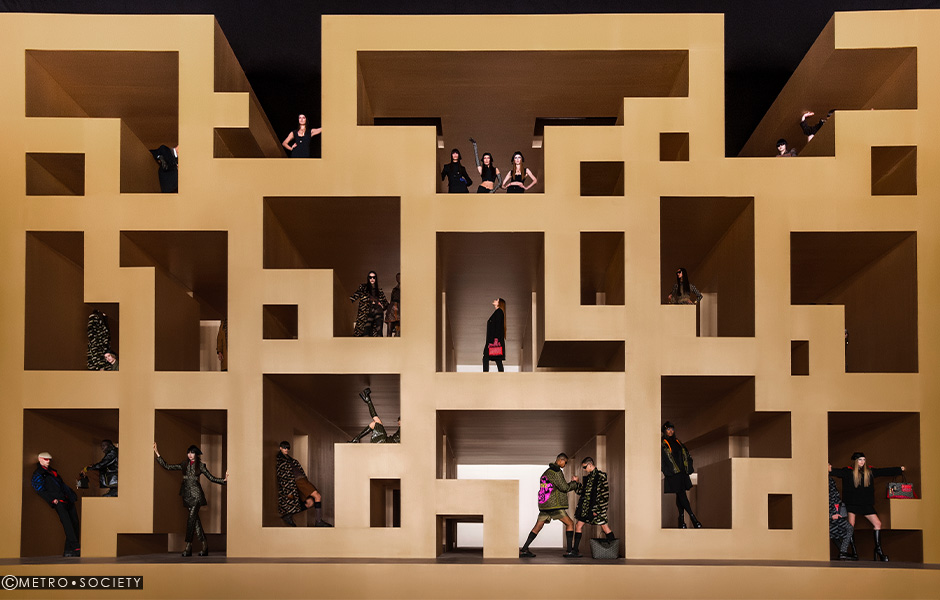 The iconic Greca motif is reinvented for Fall-Winter 2021 as a dynamic and immersive 3D maze that feels like you can step right into it. The new Versace La Greca code features the Greek Key along with the Versace logo in various sizes and color combinations. The geometric pattern has sharp angles, clean lines and a strong palette that represents power and self-confidence.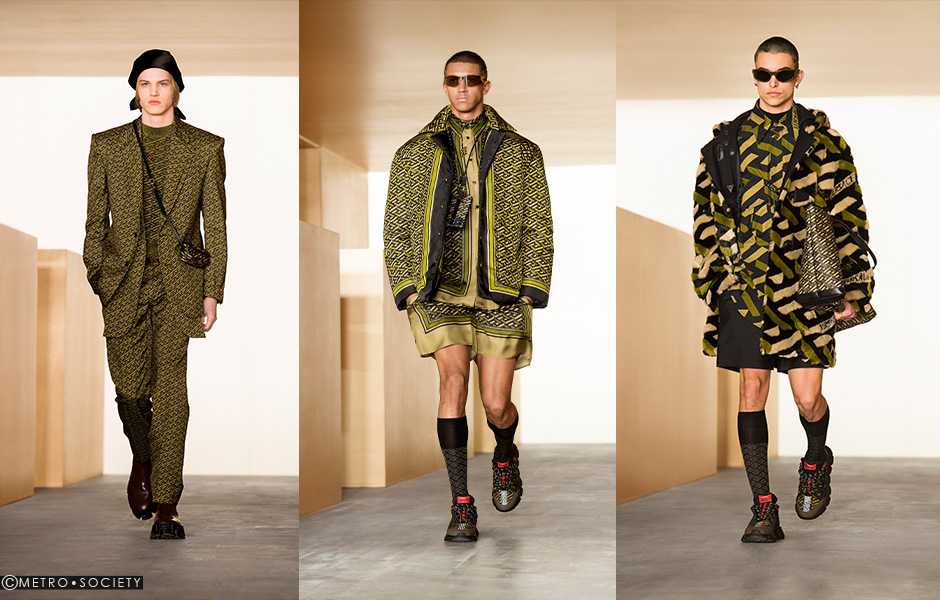 Men's cuts are slim and refined with a twist. The tailoring hugs the body with sensual intimacy. La Greca features in different ways from all-over jacquard suits sometimes mixed with lurex thread, to small rubber patches on the chest like soccer badges. The fabrics jolt from shiny vinyl to matte wool.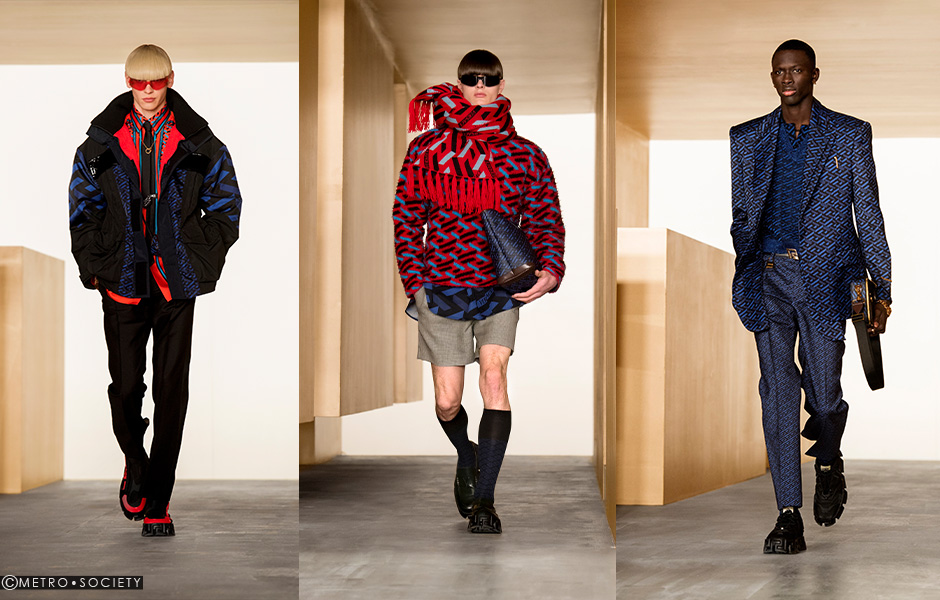 FW21 also introduces a graffiti Medusa smiley that champions the brand's sense of humor and rebellious character. Considered a symbol of celebration, freedom and dancefloor communities, it is framed by La Greca borders and appears on foulards, men's outerwear and women's shirts.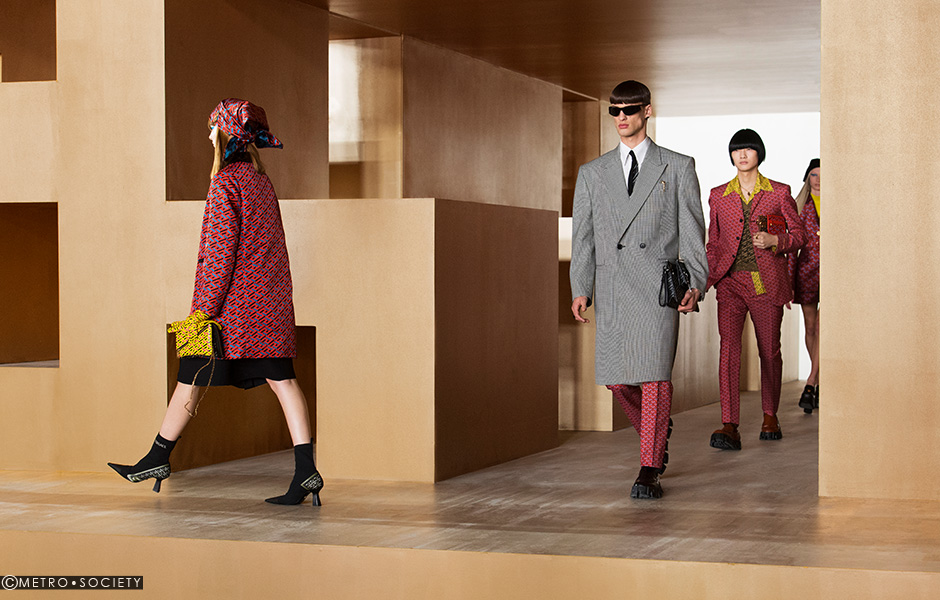 La Greca bags come with logo hardware and they can be customized with smaller clip-on accessories and extra pockets for a look that feels very personal to the wearer. Bold shades clash on smaller bags and mix-and-match shoulder straps. The 3D Greca also appears on oversized earrings, hair pins, jewelry and confident buckles.