SHEKU KANNEH-MASON for A SUIT TO TRAVEL IN
• PAUL SMITH
October 17, 2018

5,685
Sheku Kanneh-Mason, the celebrated cellist who performed at the Royal Wedding, stars in a new film from Paul Smith and filmmaker George Harvey to showcase the incredible versatility of A Suit To Travel In.
Paul has been both a fan and friend of the Nottingham-born cellist and a champion of his talent since he rose to fame winning BBC Young Musician 2016.
In January 2018, Paul invited Sheku to perform at an intimate event before his autumn/winter '18 fashion show in Paris, held at the iconic Laperouse restaurant in the heart of the French capital. Earlier this year, Paul also invited Sheku to perform at his Willoughby House shop in Nottingham to celebrate the launch of his debut album, Inspiration, which broke into the top 20 of the UK album charts and has become 2018's best selling classical album in the UK.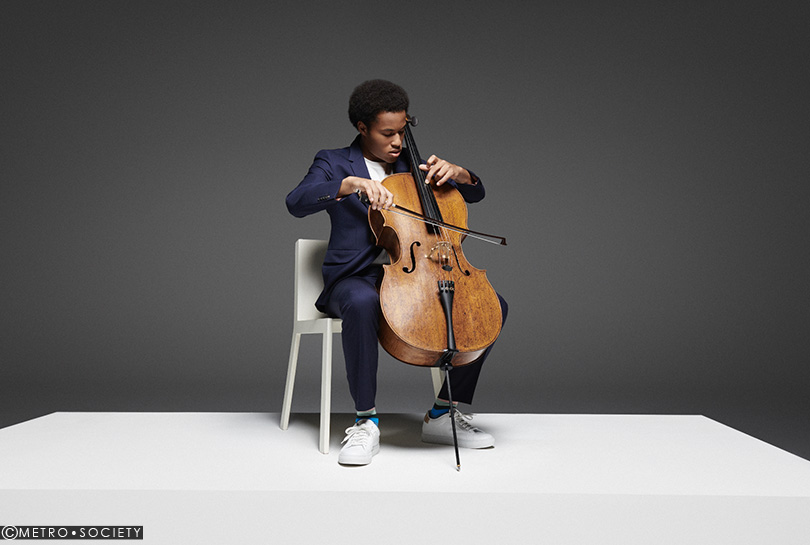 More recently, Paul personally dressed Sheku for his breakthrough performance at the Royal Wedding of Prince Harry and Meghan Markle in May 2018. His performance, dressed in A Suit To Travel In and a pair of colourful, striped Paul Smith socks, was watched by nearly two billion people and earned the young cellist global recognition.
A Suit To Travel In from Paul Smith demonstrates the designer's commitment to creating innovative and functional tailoring. The remarkable suit is designed for movement, with extra room across the back of the jacket for added comfort and flexibility. Cut from 100% wool, the high-twist tailoring cloth is loaded with natural bounce, which means the fabric springs back before creases are allowed to form, making it ideal for anyone on the go.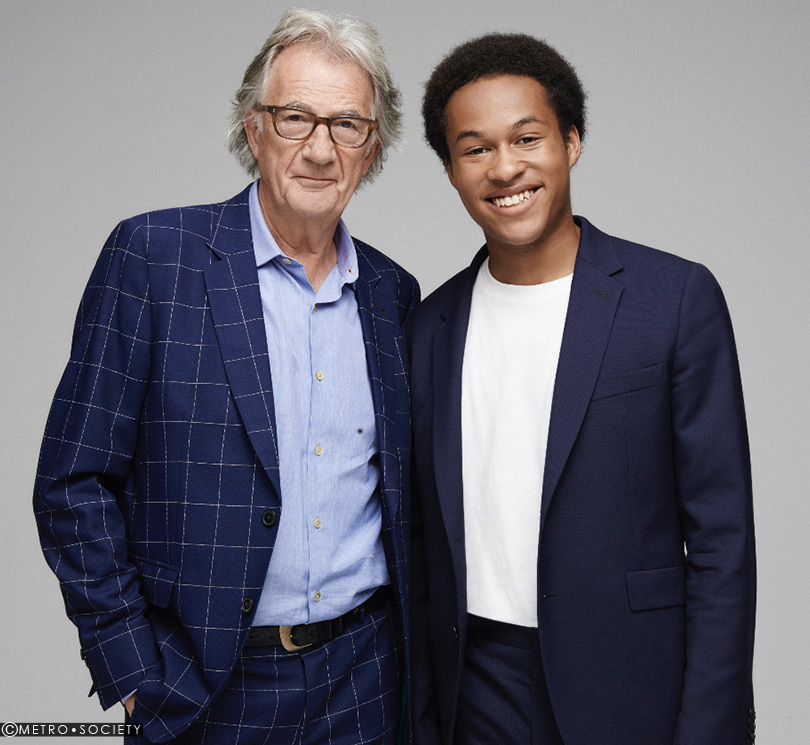 Sheku Kanneh-Mason's film for Paul Smith will premiere on PaulSmith.com on September 17th. Paul Smith's A Suit To Travel In is available from PaulSmith.com and selected Paul Smith shops and wholesale partners worldwide.
---
PAUL SMITH
Siam Paragon Floor 1 Tel: 02-610-9770-1

Central Embassy Florr 1 Tel: 02-160-5767-8

Line ID : @Paulsmiththailand