PAUL SMITH #AW21
• Autumn/Winter 2021
August 9, 2021

32,028
2020 provided a unique moment of reflection for Paul Smith, with his landmark 50th-anniversary celebrations followed by the imposed introspection of lockdown. 2021 offers the opportunity to reset and rethink, resulting in remixed versions of some Paul Smith classics.
Key pieces nod to different subcultural moments that have influenced Paul over the last five decades of design. Tartan tailoring brings to mind 1970s ska, Terry Hall and The Specials while playing to Paul Smith's great strength: stripes. Silk pajamas are confidently displayed, mixing a hint of 1970s psychedelia with the WFH mood of life in 2021. These individual references are confidently thrown together to create an eclectic "Best Of" album – a collection of rediscovered classics repackaged for a new generation.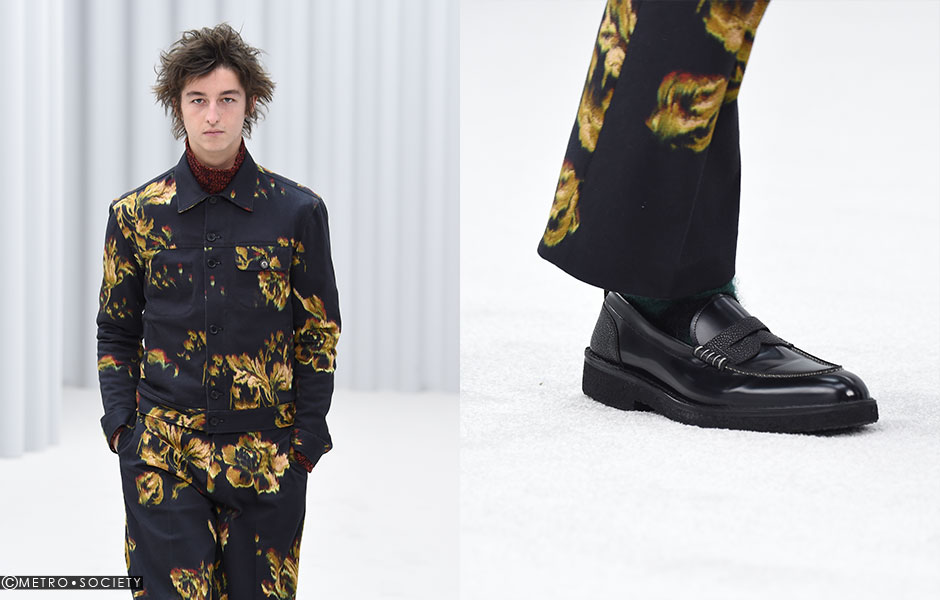 Photo: Courtesy of PAUL SMITH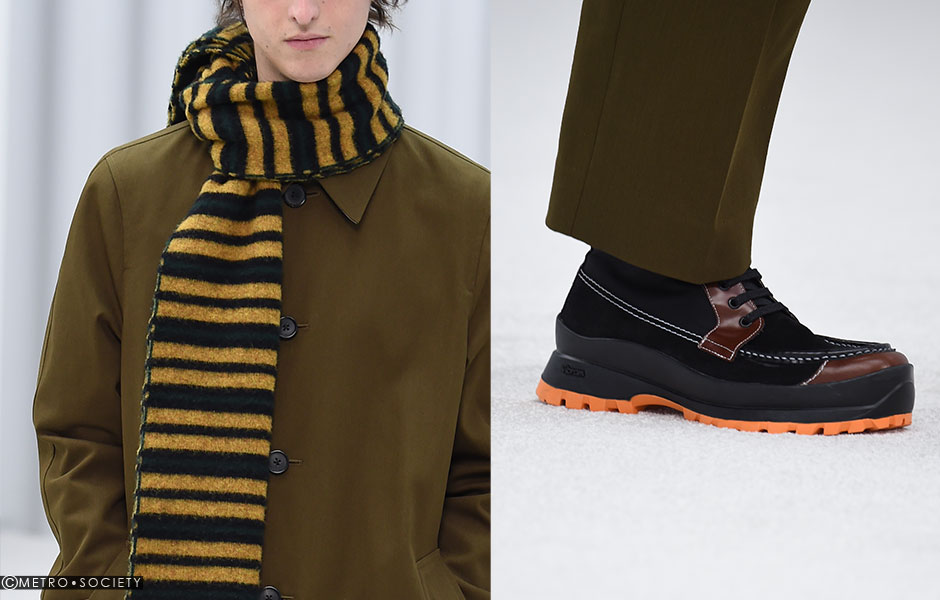 Photo: Courtesy of PAUL SMITH
A colour palette of rich, wintry greens, purples and browns are punctured by zesty highlights of lime, orange and pink. Floral prints create a sense of softness to sit in contrast with the utilitarian toughness of military jackets and heavy boots. As a pioneer of floral print for men,Paul continues to innovate with 3D florals printed onto leather and woven into fabric. A modernized paisley revives another Paul Smith signature pattern, while a Hawaiian print reminds Paul of the vintage shirts he would sell from his first Nottingham shop fifty years previous.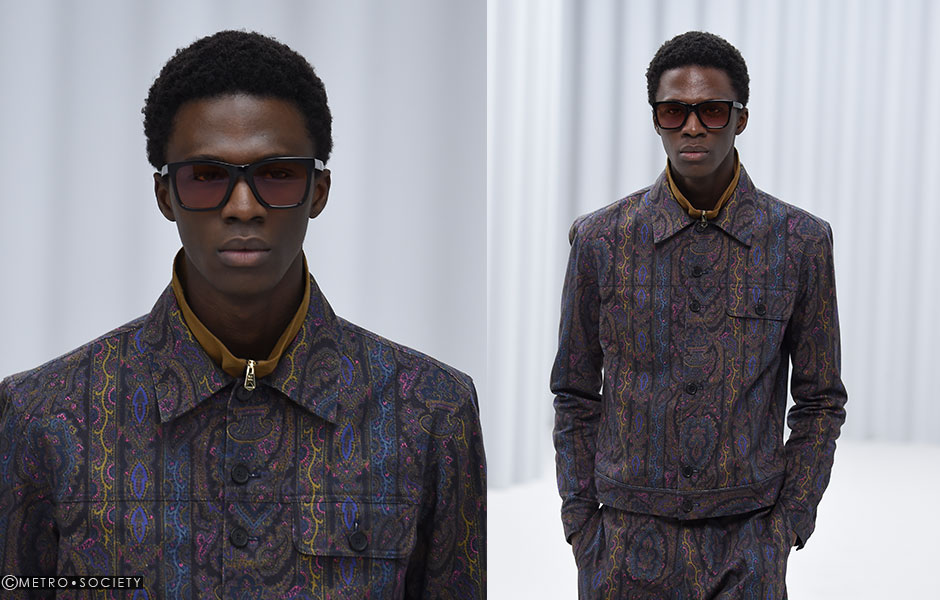 Photo: Courtesy of PAUL SMITH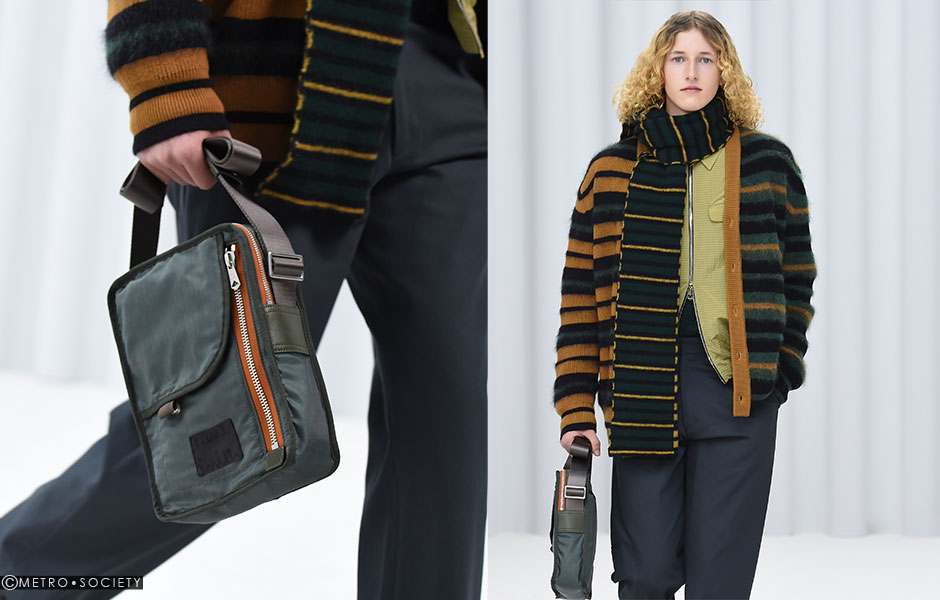 Photo: Courtesy of PAUL SMITH
Julian Ganio's father has long been a loyal customer and friend to Paul. Julian's plundering of his dad's Paul Smith archive for many years means he's perfectly qualified to style the collection. The show features a troupe of Paul Smith characters, cast by Ben Grimes, each with their own unique personalities and interests – a true cross-section of the modern PaulSmith customer.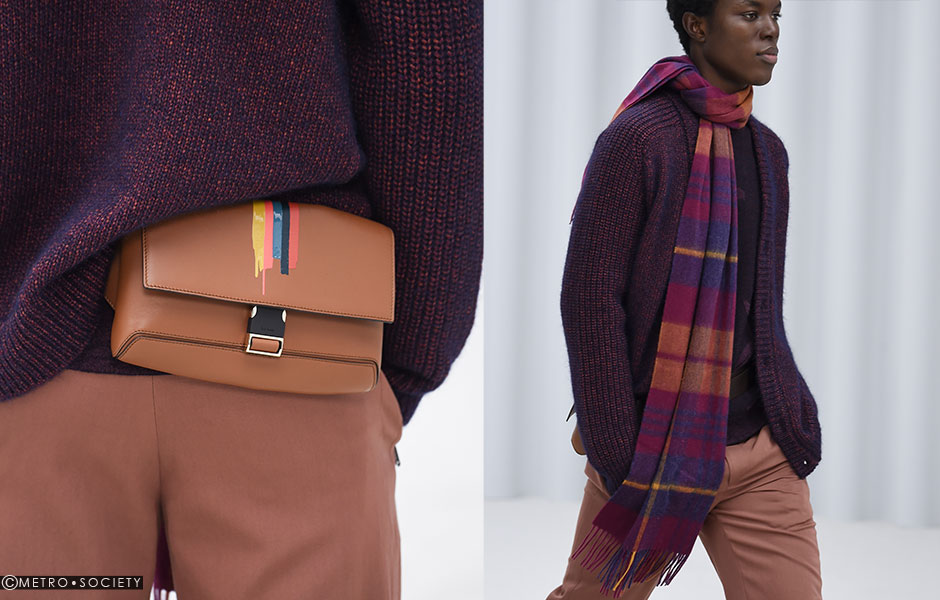 Photo: Courtesy of PAUL SMITH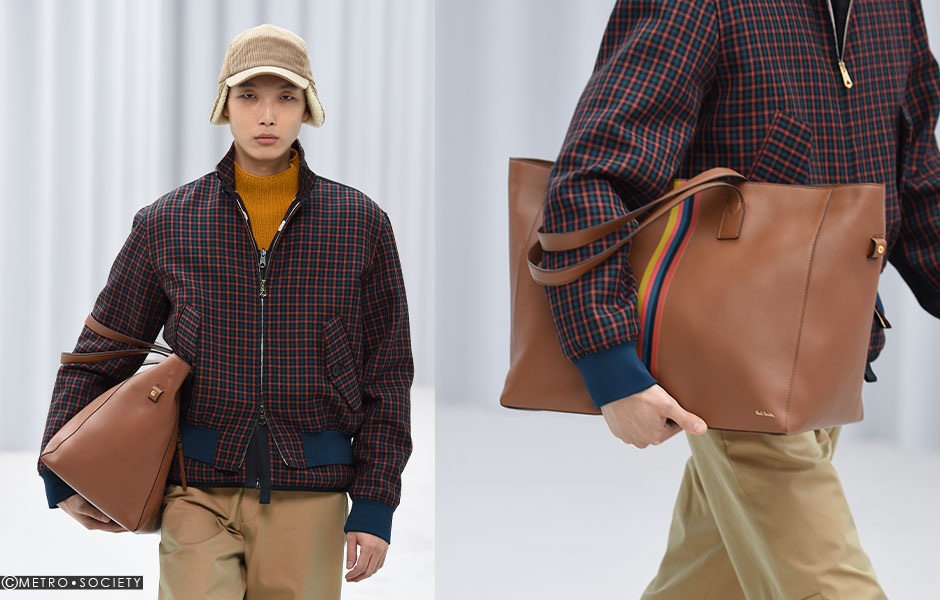 Photo: Courtesy of PAUL SMITH
Director, George Harvey, turns his precise and refined eye to capturing the collection on film. Show music continues the magpie approach, selecting the highlights of many eras and genres. Imagine an extensive record collection, lovingly raided and remixed to create something new.