MOO 2022/1
June 28, 2022

6,290
MOO, a brand of men's clothing and lifestyle, led by Moo - Polpat Asavaprapha, is launching their most recent collection of men's wear 2022/1. This one-of-a-kind contemporary men's clothing and lifestyle range combines MOO's signature style with unique technical innovations.
The result being a collection with a special vibe incorporating elements of workwear, streetwear and American preppy to create a totally fresh look in men's urban casual clothing. Practicality and comfort are at the heart of the brand and continue with MOO 2022/1. Of course, MOO also retains their vintage character with quirky attention to detail unique to the label. A collection full of charm and fun delights the wearer and brings a smile to all who see.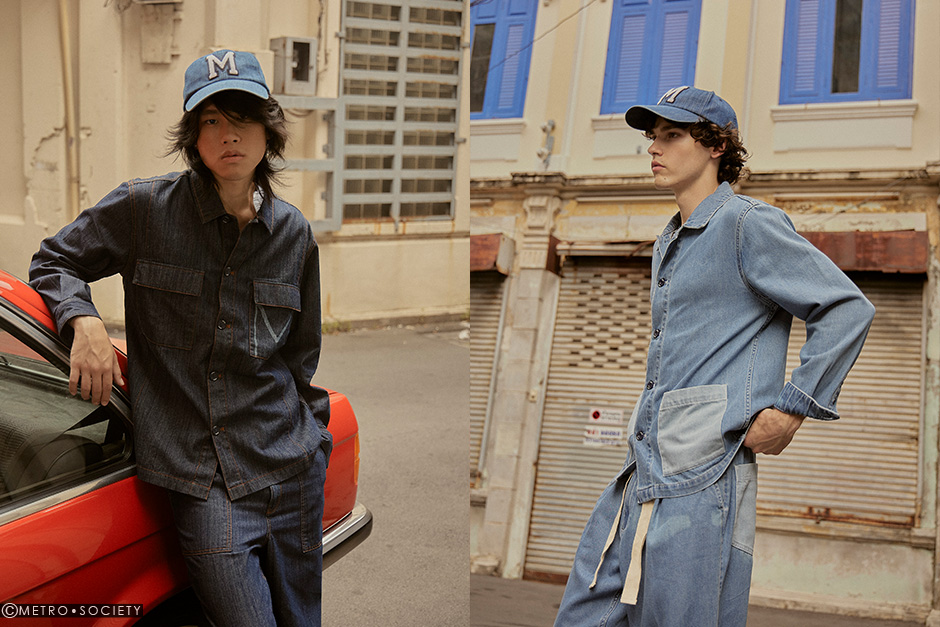 This collection runs the gamut from classic, easy-to-wear, everyday pieces to vintage clothing with a great vibe - a menswear release that invites everyone to best express their personal style and complements their lifestyle. The essential look in this launch is fun streetwear that features new and exciting details. Imagine lots of stripes and paisley in the brand's signature looks. Picture this look with a classic long-sleeved shirt and matching cargo pants accessorised with a bucket hat to top-off the vibe.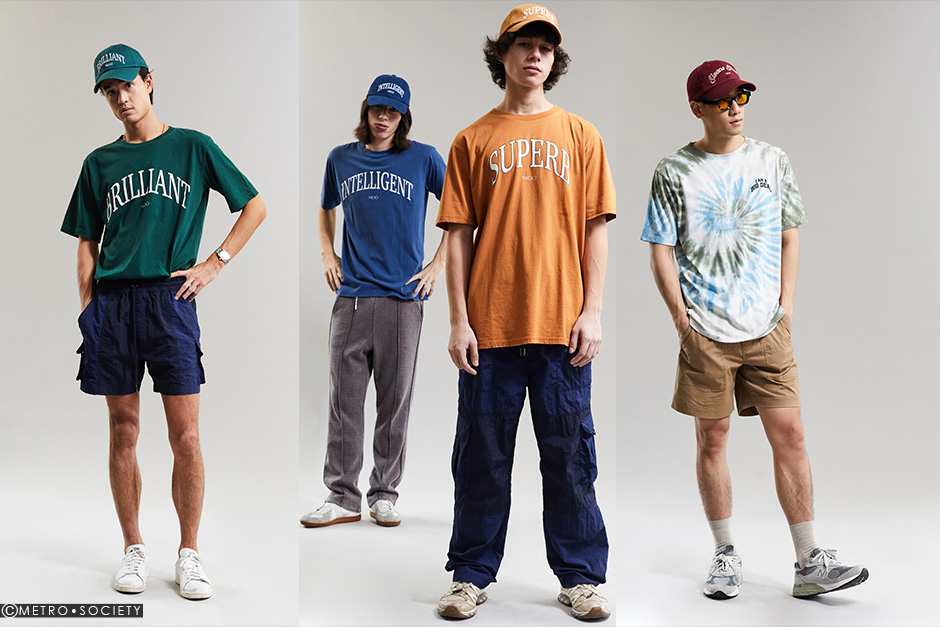 For lovers of a vintage look, there is a black and white bowling shirt with chain embroidery detailing that can be worn on its own or as an over-shirt. Wear it with denim track pants paired with one of the brand's signature Bill jackets in the collection's laser-faded denim - our fabric of the season - with our hidden logo under the cuff. This is a distinctive look that is both classic and minimalist all at once and can be worn casually or at work. MOO 2022/1 is a collection which responds effortlessly to the needs of the urban lifestyle in menswear.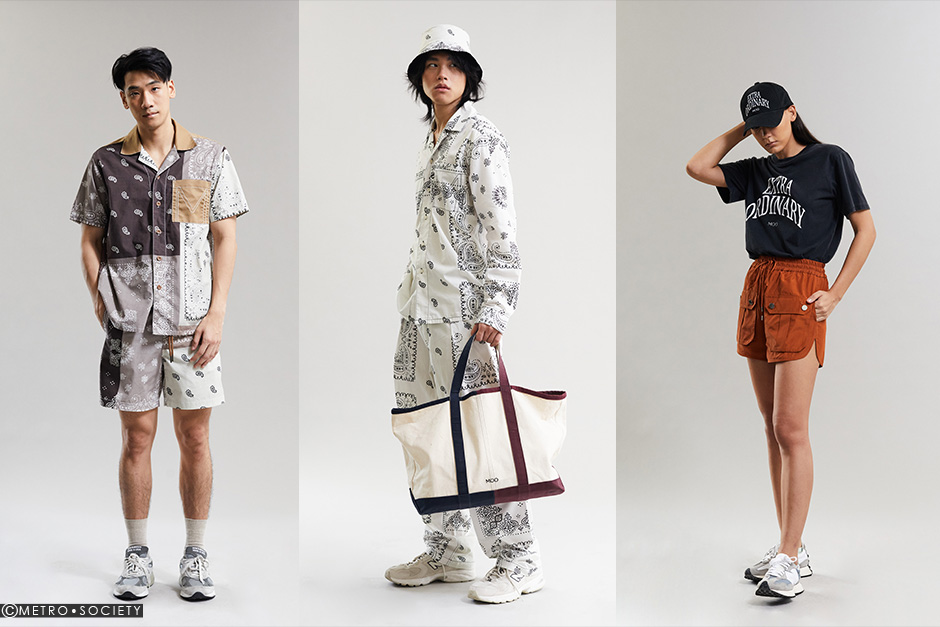 Within the MOO Billionaire's Club collection, there is a special line-up of must-have items that are easy to wear like short-sleeved T-shirts, sleeveless T-Shirts and caps with special lettering; Superb, Extraordinary, Brilliant, and Intelligent. It is a unisex collection with its own, exceptional expression assuredly and unmistakably from the MOO Billionaire's Club featuring classic tones of brown, green, navy and black hand-washed for the faded vintage look loved by all. The exclusive selections enable the wearer to easily combine their own personal style with other items in this new release. To sum it all up, it's superb, extraordinary, and brilliant!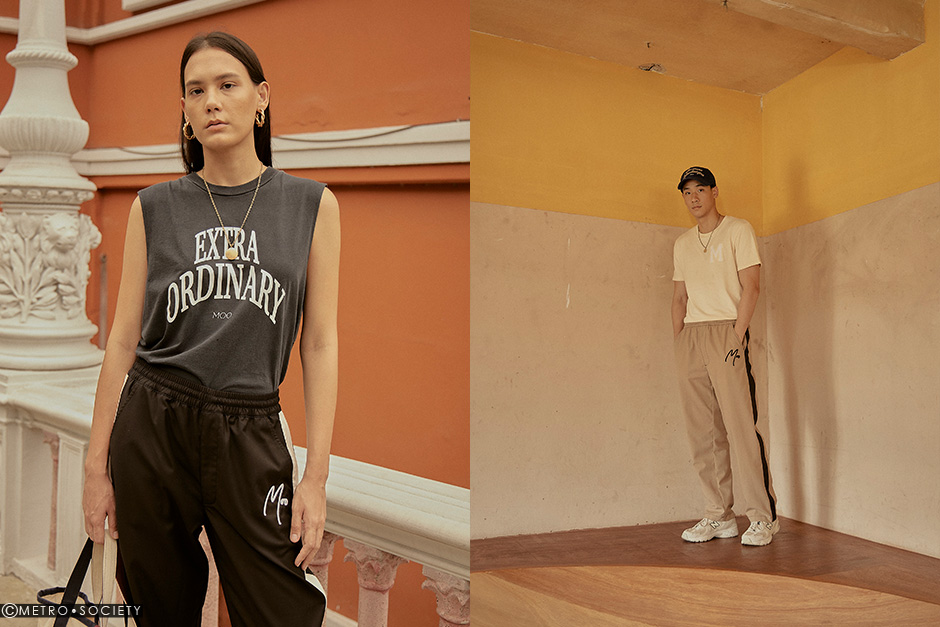 Another highlight that can't be missed this summer is our specially crafted tie-dye short-sleeved T and polo shirts. One of the brand's most popular items, the rugby shirt, is also being treated with our special tie-dye technique to create an even more colourful, unique version of that classic. Brand new items from this collection include both long and short nylon pants. They are perfect for vacation wear or for outdoor warm weather activities retaining the fun of the collection yet undoubtedly, classically MOO.
Experience the latest collection of "MOO 2022/1 " from today onwards at 2nd floor Siam Paragon Department store area (Menswear Department) and online channel at Website : https://www.moomoothings.com/product-category/moobillionaire/, Line Official : @moomoothings, Lazada : https://www.lazada.co.th/shop/moomoothings/, M Online : https://monline.com/th/moo-moo-things และ Lifestyle Firster : https://lifestyle.firster.com/brand/moo
#MOO #MOOMOOTHINGS #MOOBillionaireClub