KENZO · LA COLLECTION MEMENTO No1
November 23, 2017

30,721
In 1964, Kenzo Takada made his famous voyage from Japan to Paris by boat to pursue his dream of becoming an international fashion designer. In 1970, he founded what is now known as KENZO in the Galerie Vivienne, around the corner from where the KENZO headquarters currently reside.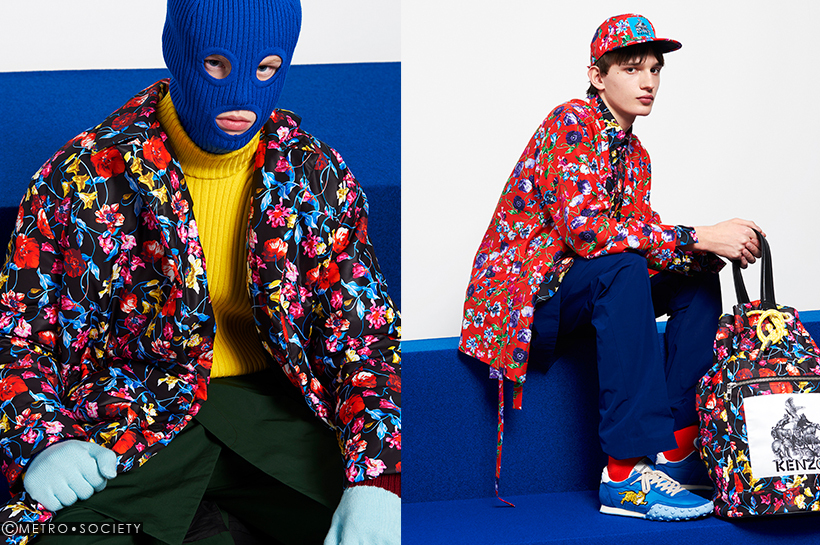 His impact on the fashion landscape can still be felt far and wide, most notably in the prevalence of ready-to-wear and the democratization of the industry. His path-breaking success opened doors for many foreign designers to come to Paris with similar dreams to make their name in the global fashion capital, and thus created the catalyst for many new and exciting points of view within the world of French fashion. This spirit of openness is still very much alive. Paris is still Paris.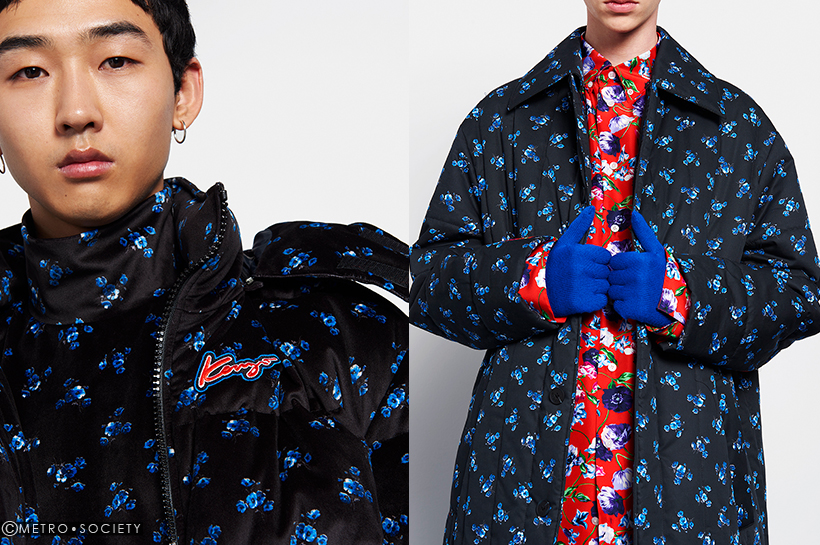 Since joining KENZO in 2011, we have sought to honor the house's legacy by channeling its original spirit, colors and language and Kenzo Takada's boundless energy.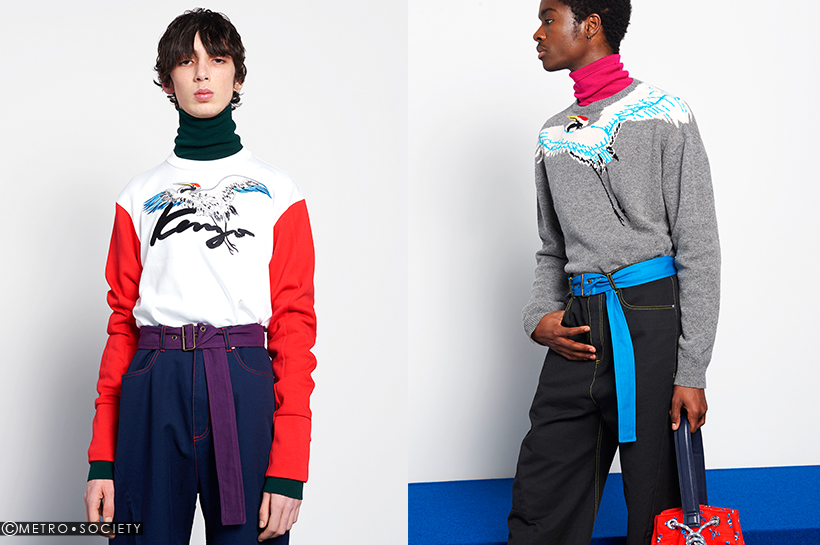 Presenting KENZO – La Collection Memento N°1. By introducing this new series, we will tell the history of the house with a collection where each chapter celebrates its rich archives. KENZO – La Collection Memento is rooted in pieces that were created during our founders' journey and welcomes back to life pieces that are truly KENZO.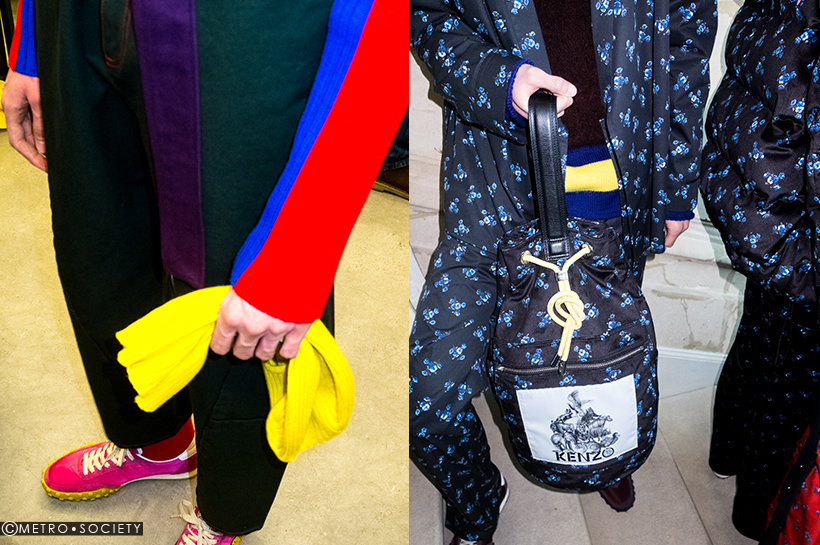 For the first outing in this series of collections, we were drawn to one of the house's most celebrated advertising campaigns, that of Kenzo Takada's collaboration with image maker Hans Feurer. The advertising for the KENZO's 1983 collection, shot in Lanzarote and featuring the now iconic models Sayoko and Iman, broke the rules of fashion advertising. It challenged the boundaries of fashion and artistic imagery and gave a new and exciting individual take on KENZO's collections.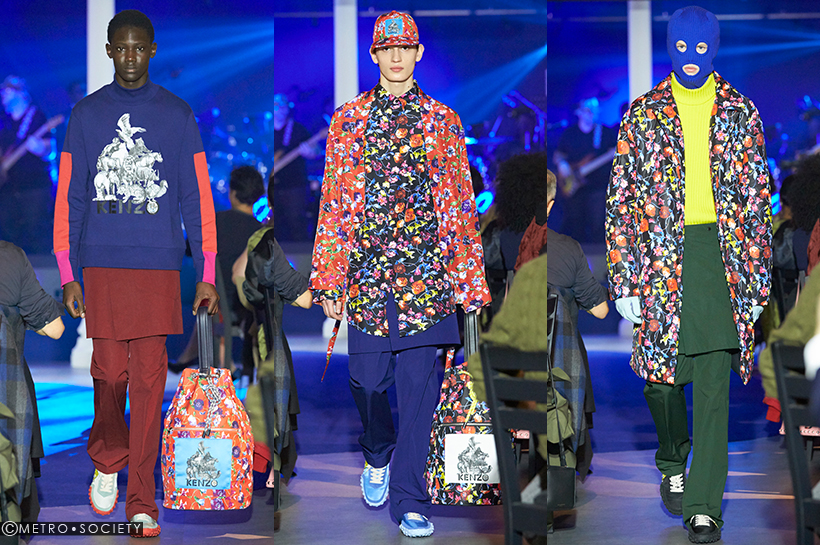 "At the time, when Kenzo asked me to do pictures for him, he didn't really have a concept of how he wanted these pictures to be. I had this idea of doing extreme close-ups and sort of suggesting without really showing. So I asked him how far I could go. What if I wanted to only do close-ups of women's eyes? He said "if that's what you want, do that". He gave me complete carte blanche. His trust was absolute, it was really extraordinary. I shot almost all the KENZO campaigns with Françoise Ha Van, an extraordinary stylist. Her touch can be seen in all the pictures." - Hans Feurer, 1975 -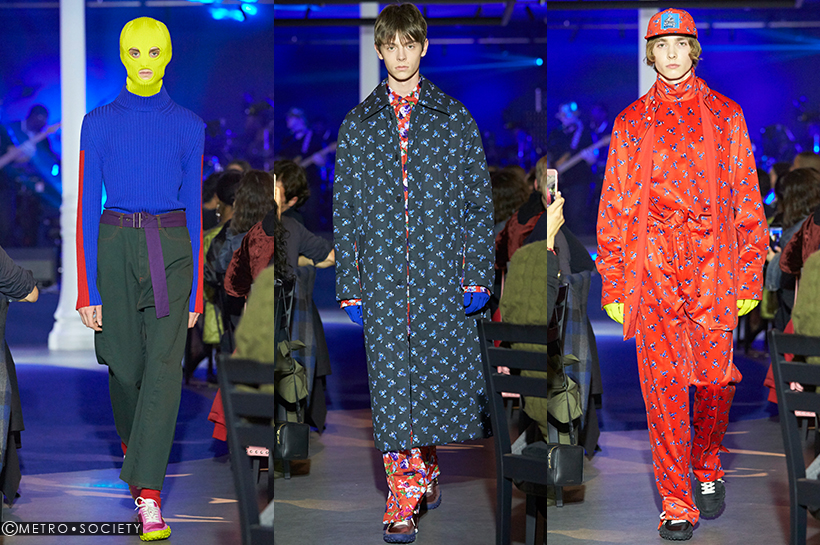 As soon as we saw the floral prints in this collection, we knew that these would become the starting block for the rest of the pieces. We subsequently looked further back into the archives and were intrigued by garments from other seasons, most notably knitwear and dresses from Fall 1981.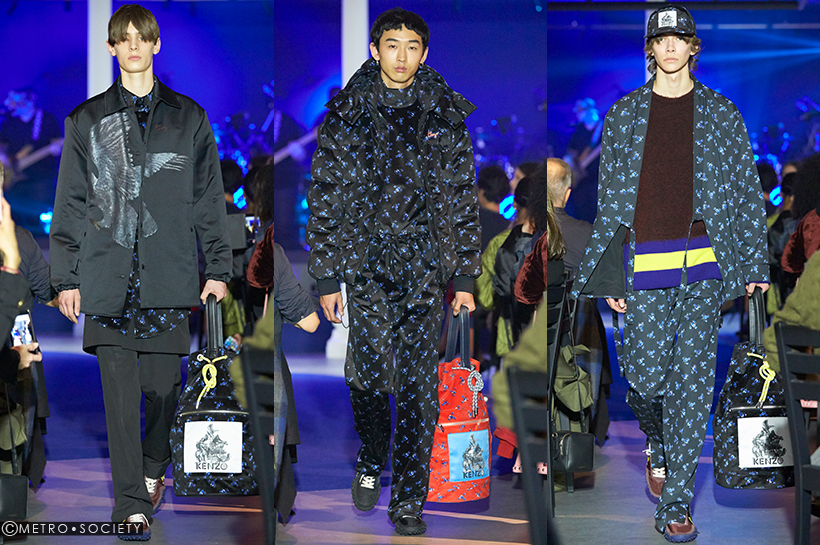 A wool beret from Fall 1971 inspired our women's tailoring. Key Kenzo Takada details such as high collars on ruffled smock dresses along with the floral prints are combined with iconic KENZO detailing such as prints of lions, elephants and wild animals. Platform sandals are worn with printed socks.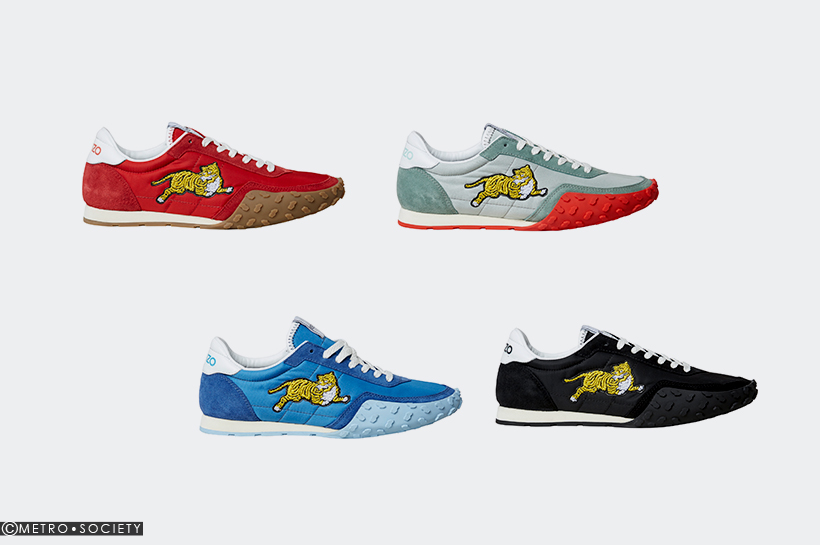 For menswear, warm winter down coats are shown alongside cotton poplin printed pajamas. Reversible coach jackets with eagle jacquards walk alongside KENZO varsity jackets. Denim backpacks from the archives are transformed with the Fall 1983 florals. - CAROL LIM & HUMBERTO LEON -
---
KENZO Level 1, Central Embassy