JIMMY CHOO
• Spring/Summer 2017
April 6, 2017

4,158
"This collection is for the artists, adventurers and the rebels: gentlemen whose greatest wealth is their natural nobility and taste. It's equipment for literate, eclectic, free, bohemian spirits to inhabit every situation life deals them in their own unique way. Yes, I was thinking about certain musicians, but they provided the mood music for a species of man that exists in every context. They want to be formal without being conformist, and casual without ever compromising their own identity. They are unafraid and inquisitive. And they want what they choose to wear to be a reflection of their freedom."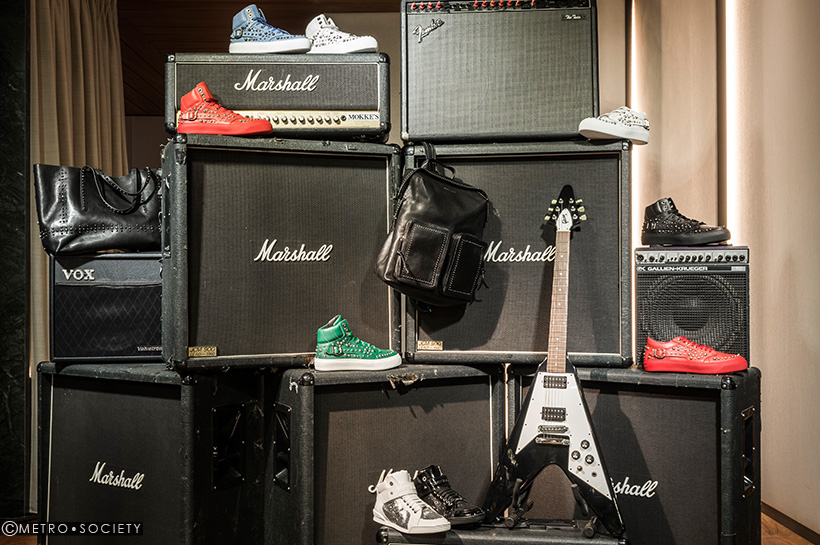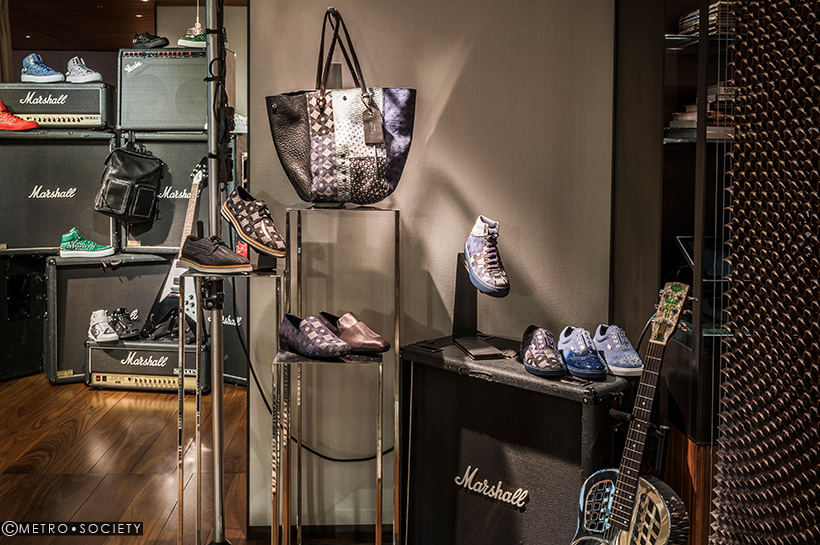 Jimmy Choo Creative Director, Sandra Choi has conceived a richly evocative suite of Summer 2017 masculine footwear. Contemplating a catalogue of characteristics which - when played with the expertise of artistry - unite to strike Jimmy Choo man's unique chord of masculine harmony The inspirational touchstones for the collection span a lineage of irreverent style that rolls from the 'Stones, Dylan and Hendrix. As the undiluted insouciance of music's greatest effortlessly expressive dressers played out on her sketchpad, she considered a broader palette of non-conformist male muses too.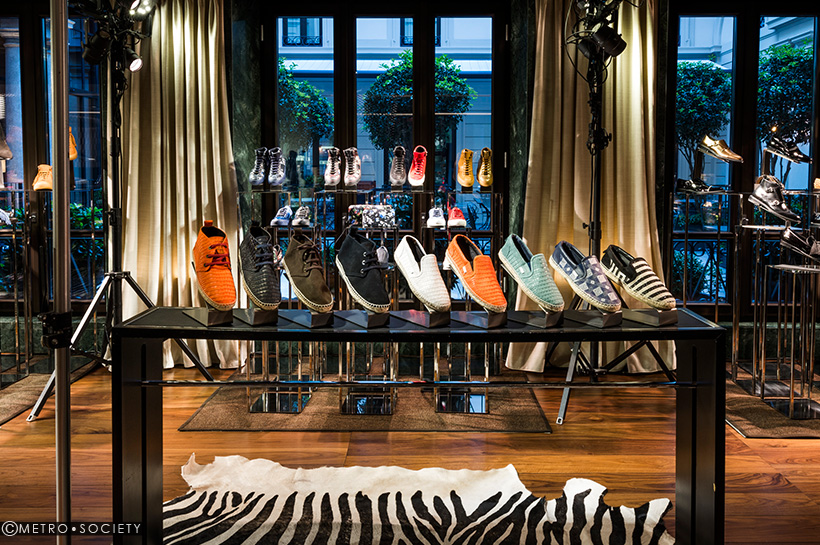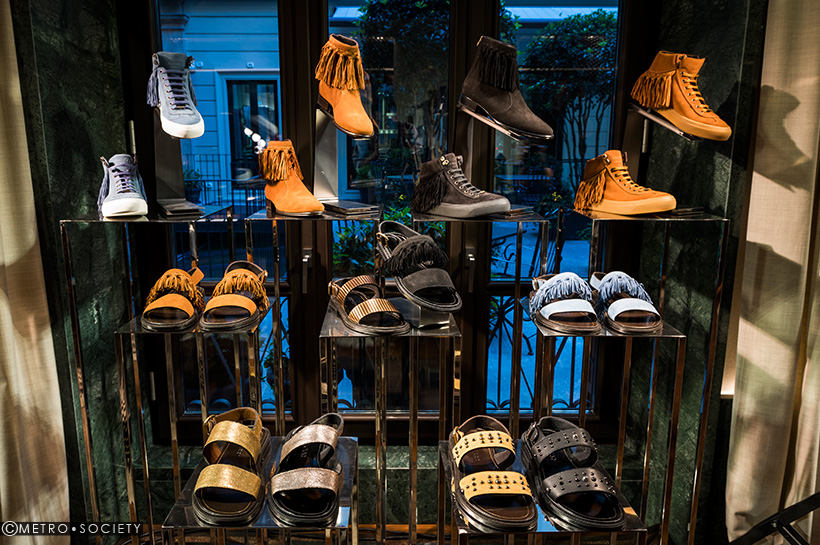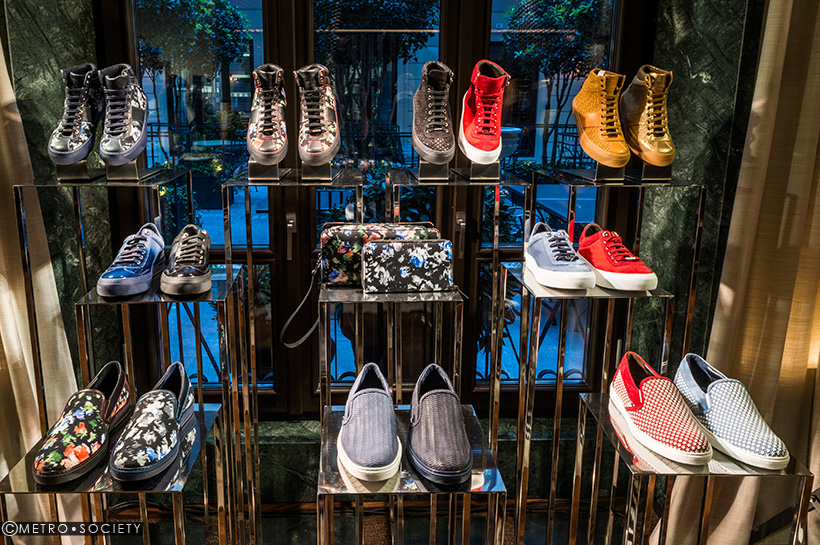 The core ingredients of Jimmy Choo's recipe for cultured eclecticism are a medley of thoughtfully lavish fabrications in accord with footwear archetypes both old and new. Fringing and tassel enjoy extended solos. Shantung-effect florals, denim, and patch-worked Japanese bandana fabrics run a giddy, sensual riot. And the spirit of this collection is relevant across the Jimmy Choo ensemble of sneakers, sandals, slippers, boots, espadrilles and derbies.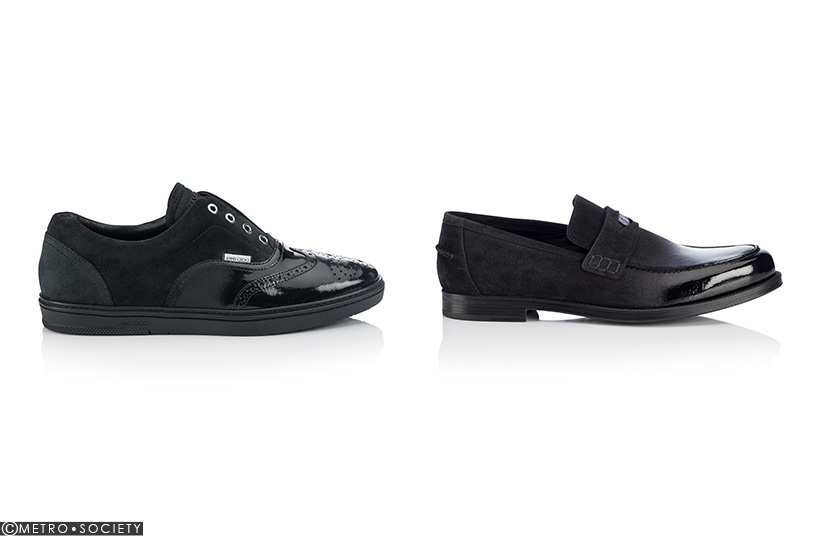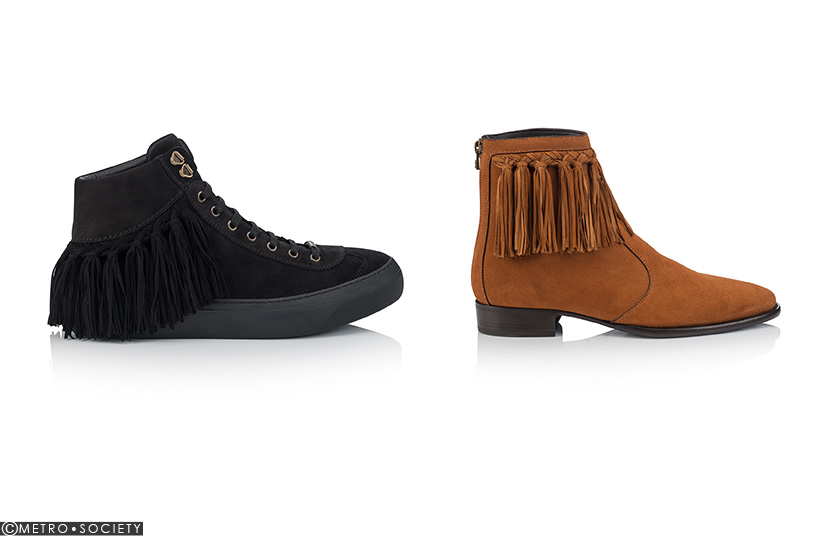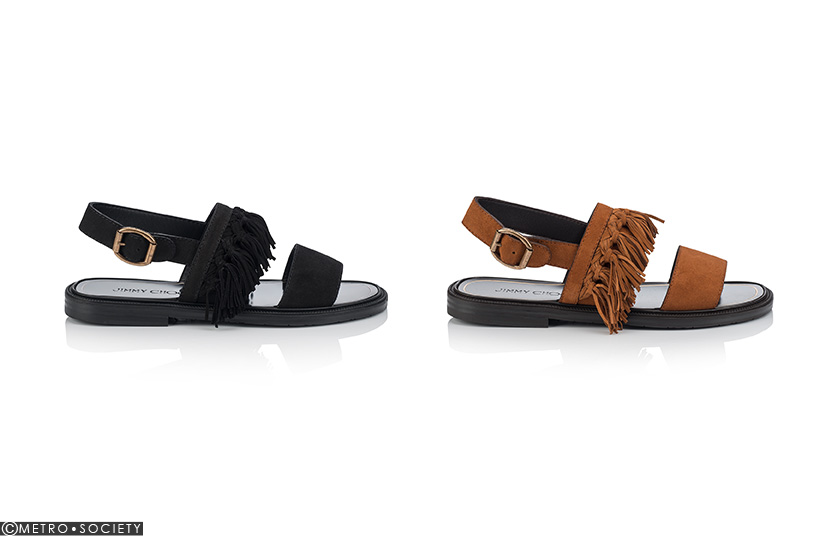 The GABRIEL bag combines versatility and verve. The first comes thanks to its trinity of carrying options; it's a tote you grab in your hand, swing from one shoulder or sling behind two as a backpack. The irregular patchwork fabrication of bandana print, mock croc and vintage Japanese fabric brings poise.