H&M STUDIO MEN
• Autumn/Winter 2016
August 9, 2016

30,709
It's an elevated, intuitive style that takes an updated look at menswear classics. The bomber is elongated to create a new outerwear garment. The car-coat is reborn in recycled wool. Traditional fabrics such as corduroy are cut into utilitarian shapes. Knitwear becomes the essential layering piece of the season. Outfits are often monochrome, giving the sense of a new uniform for city life. This H&M Studio AW16 collection will be available at selected H&M stores worldwide, as well as online, from September 8.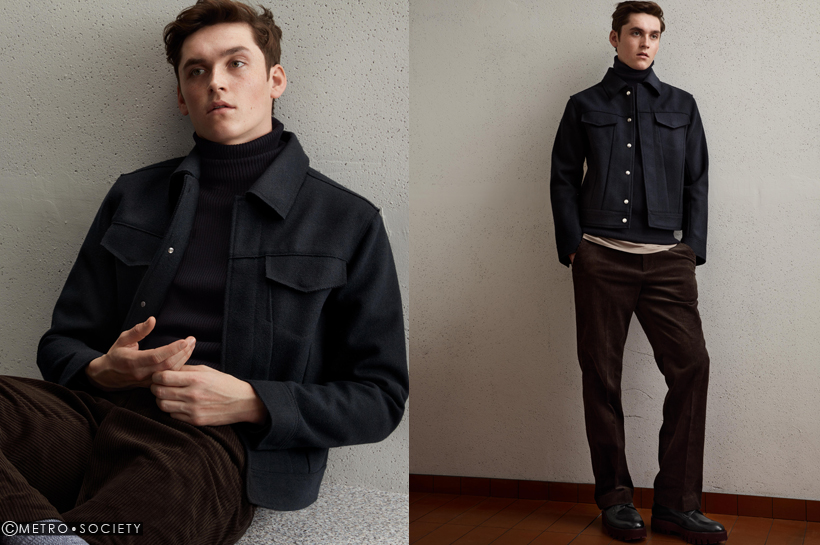 "I love how the collection makes such a statement from pieces that are so calm. You can make a strong look from elevated classics, especially when all the details have been considered so deeply," says Andreas Lowenstam.
KEY LOOKS
The bomber jacket is reinvented, either elongated to create a coat in a contrast of nylon or corduroy, or cut at the waist in corduroy to play with traditions.

Coats in recycled wool make menswear more Conscious, especially a belted wool coat, or a car coat in dogstooth.

Knitwear is crucial, especially the cashmere/merino wool turtleneck with a pattern of irregular rib like a deconstructed cableknit, or fisherman's turtlenecks with rib fronts.

Pants are tailored to a variety of lengths and styles. Straight cut corduroy pants match the corduroy bomber, while wool pants are the perfect match for this season's coats.

Functionality adds a utilitarian edge, like the zip-up fleece jacket, or a nylon vest with pulls at the waist for layering.

Every detail counts, like the T-shirts and fine rollnecks in silk and pima cotton, or the accessories, like mohair beanies, wool scarves and leather shoes with platform tread soles.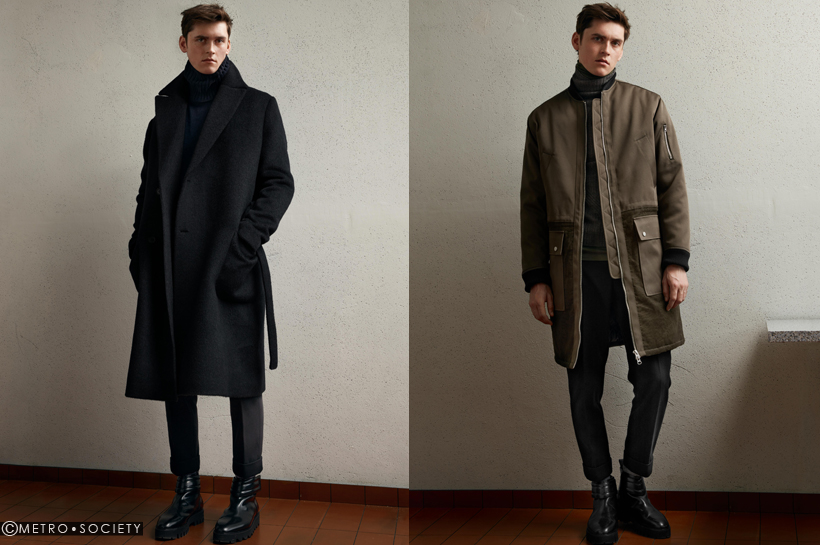 FABRICS
Recycled wool; cashmere/Merino mix; corduroy; nylon; silk/pima cotton mix.
DETAILS
Qualities are key, from the silhouette-forming stature of recycled wools for coats, to the texture of brushed wool for a belted coat.

Jumbo corduroy gives a retro feel to contemporary garments, especially when cut into a bomber jacket, or contrasted with nylon for the extended bomber.

Knits have personality, from the texture and shine of a chenille turtleneck, to the boatneck of a fisherman's navy sweater that's almost like an outer layer on its own.
COLOURS
Uniform green; brown; midnight navy; grey; mole, off-black.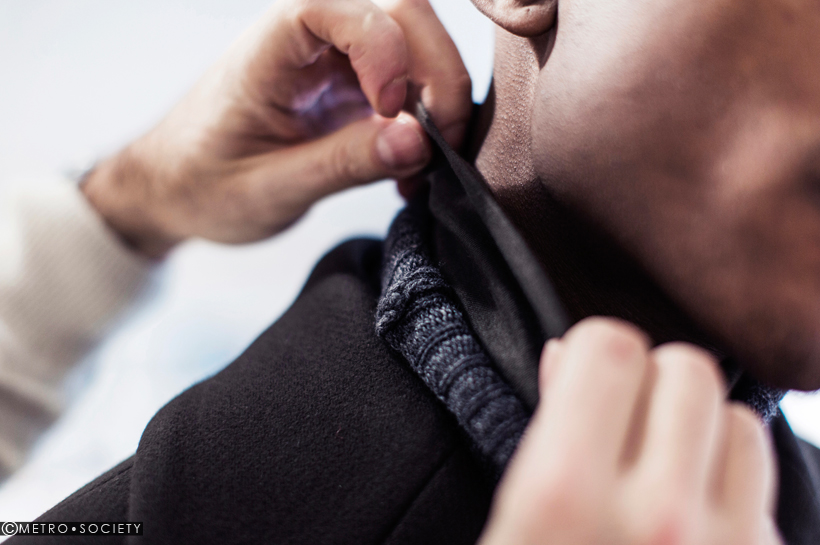 H&M Autumn / Winter 2016 will be available at H&M Siam Paragon in 8 September 2016
1 of 9

2 of 9

3 of 9

4 of 9

5 of 9

6 of 9

7 of 9

8 of 9

9 of 9