Gucci Chinese New Year
January 20, 2020

18,364
For the upcoming Chinese New Year, beginning 25th January 2020, Gucci's Creative Director Alessandro Michele will celebrate the Year of the Mouse with a specially designed collection of items that feature Walt Disney's True Original, Mickey Mouse. The collection will launch January 3, 2020 in stores and online.
This collection sits centre stage in a new campaign shot by photographer and director Harmony Korine and starring Gucci ambassador and actress Ni Ni, actor Earl Cave and designer, stylist and poet Zoë Bleu. The imagery portrays a playful narrative that follows Mickey Mouse as he goes about his day in Disneyland.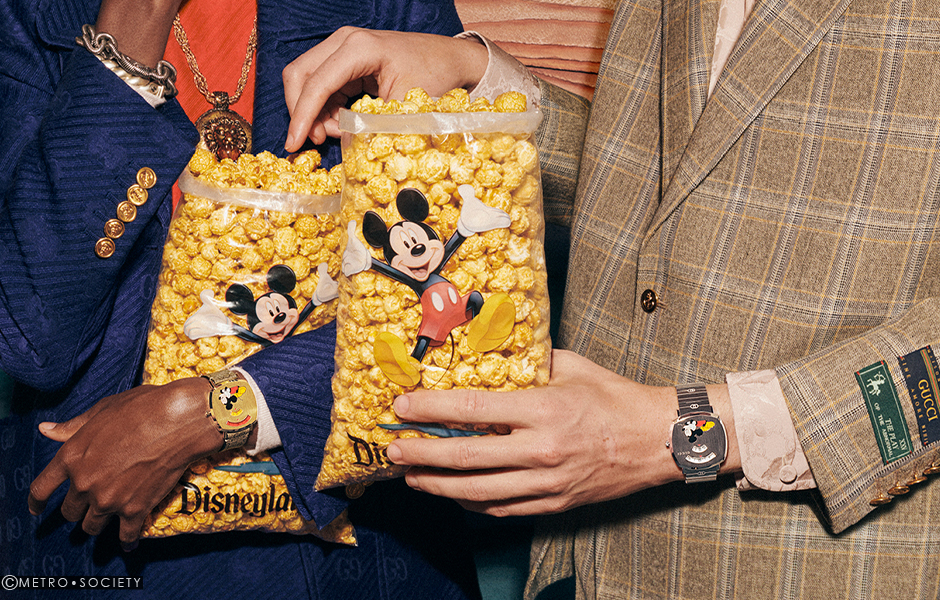 Mickey heads out into the magical park where he entertains adoring Gucci-wearing fans of all ages and hangs out with his famous friends. The backdrop of Sleeping Beauty Castle and attractions like Mad Tea Party, with its giant spinning tea cups, and the colourful architecture of the Disneyland buildings, help to create a Technicolor sphere in which Mickey and his guests goof around, eat popcorn and pose for pictures.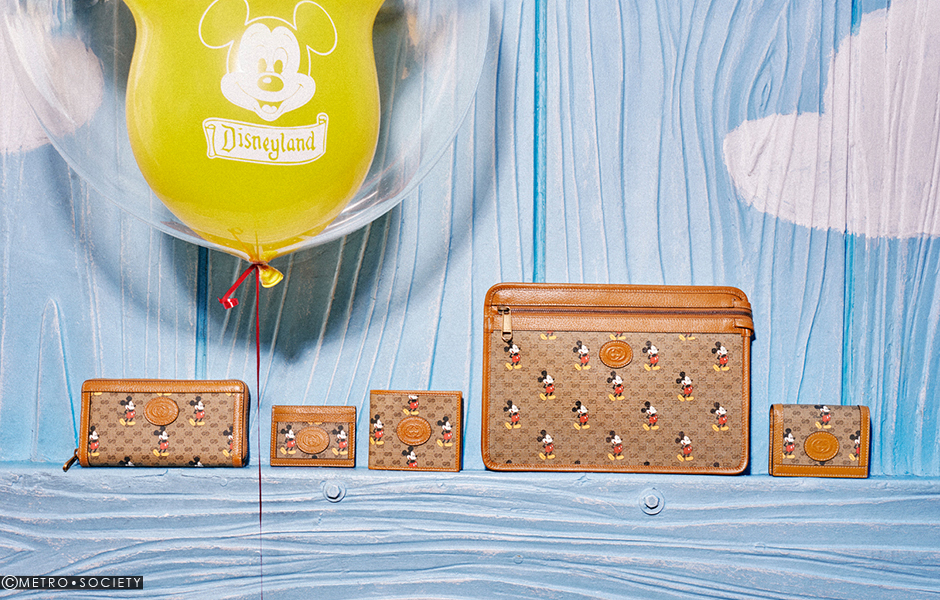 The colourful energetic imagery has the look of holiday postcards, and the eclectic, surreal spirit of today's Gucci is perfectly at home in the fantasy world of Disneyland. Through Harmony Korine's distinctive lens it is easy to see how Disneyland inspires an uninhibited, childlike sense of fun.The ready-to-wear collection features accessories from shoes and bags to small leather goods and scarves. Many new designs appear among an array of classic Gucci pieces. The collection has a humorous, vintage spirit, where Disney's timeless star appears to team up with many of the House motifs.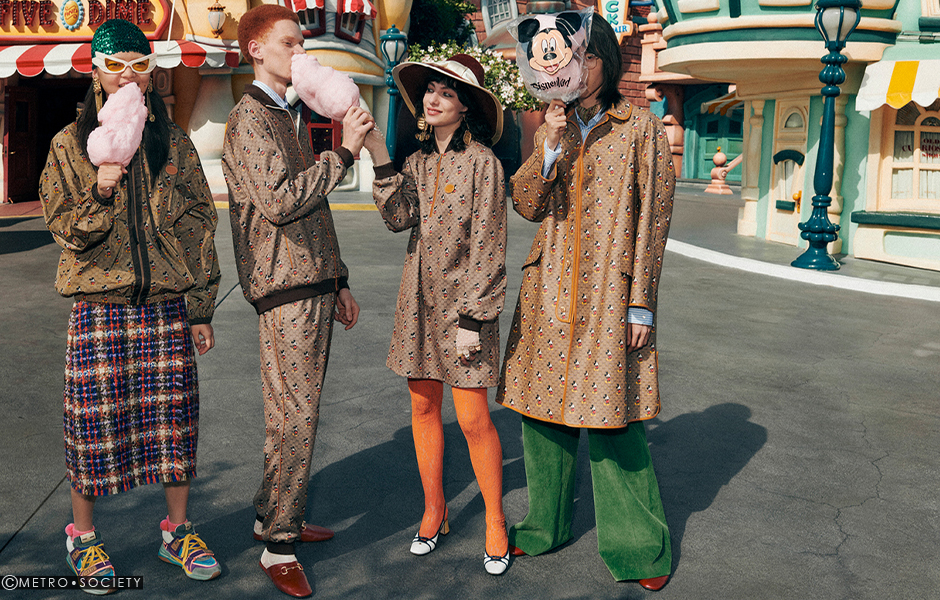 Key to the Chinese New Year collection is a new material: the Mini GG Supreme canvas with Mickey Mouse print, a beige and ebony fabric that features a vintage Mini GG pattern with Mickey Mouse playfully applied to it in varying scale. This print has been introduced in reference to a House fabric from the '80s, and the original design, colour and look have been reproduced with high-definition digital printing. A protective coating and embossing give the appearance and texture of linen. A brown leather tag identifying the official collaboration with Disney is included in many of the pieces.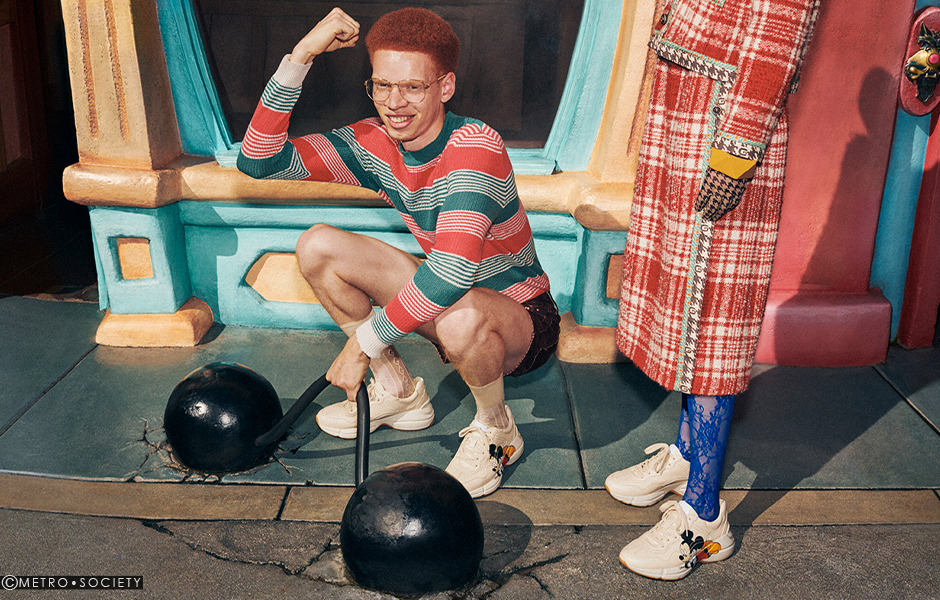 The pieces in the special Chinese New Year collection that feature the Mini GG Supreme canvas with Mickey Mouse print include handbags, small leather goods, luggage and women's and men's shoes. For women's ready-to-wear, the theme has been developed for numerous styles, while for menswear there are colourful prints, jacquard motifs and embroidered patches with Mickey Mouse featuring throughout. Accessories in the collection include silk accessories as well as a baseball cap, fedora hat and knitted hats and scarves. The distinctive Gucci Grip watch also displays the playful Mickey Mouse motif, and, for jewellery, an enamel Mickey appears on sterling silver designs. Finally, there are also special sunglasses for Chinese New Year that reference the colours used in the rest of the collection.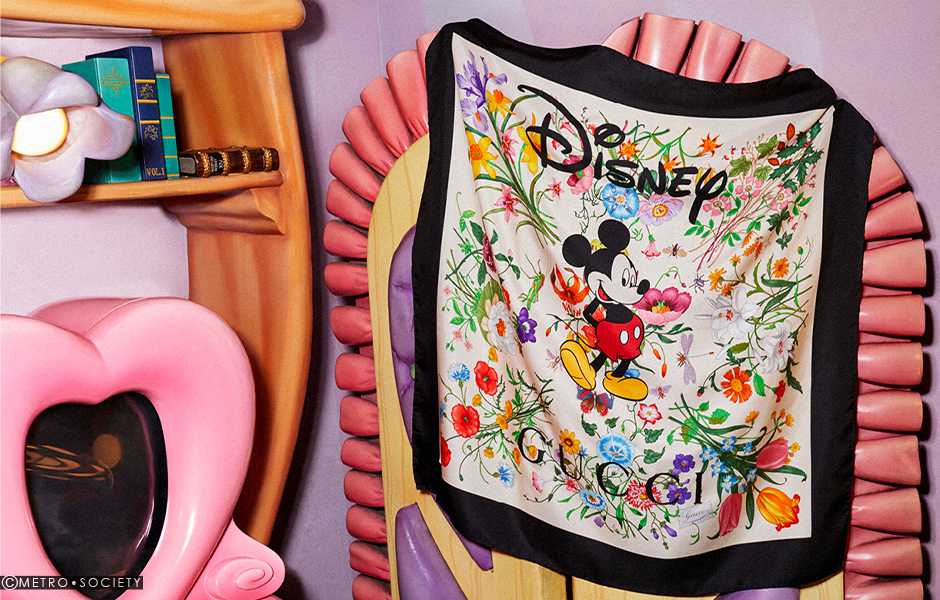 A specially designed lineup of Chinese New Year accessories will also be available exclusively on Gucci.com, in addition to the entire collection, launching on January 3. Crafted in white matelassé quilted leather, they include two sizes of the GG Marmont bag, the zip around wallet and a cardholder. Each piece features four colourful prints seen in women's and men's wear pieces, depicting Mickey Mouse in settings rendered in toile de Jouy style frames.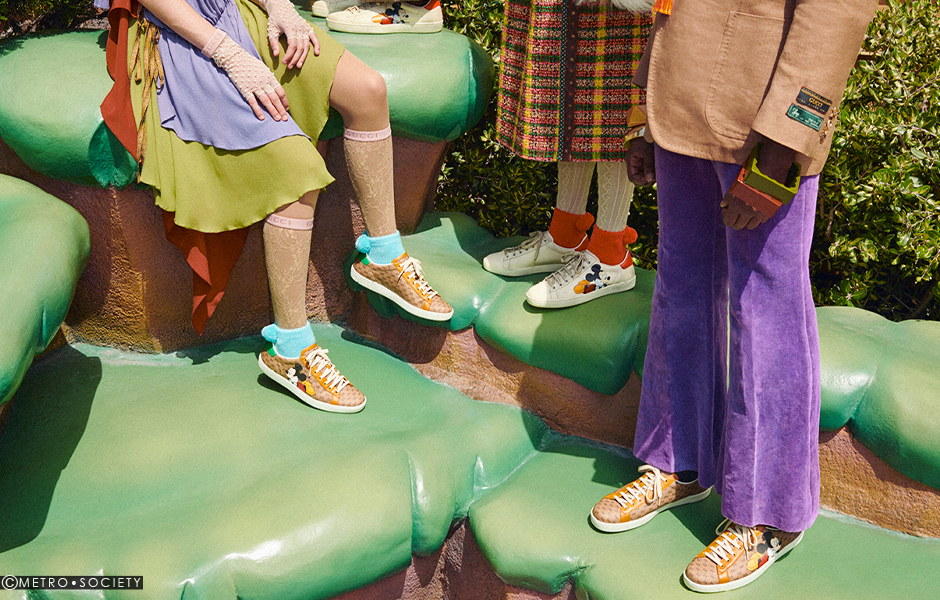 The Chinese New Year collection will be promoted across Gucci's digital channels and selected Gucci stores worldwide featuring dedicated windows. Gucci Pins, ephemeral stores inspired by the pins seen on interactive digital maps, will also highlight the Chinese New Year items in several cities.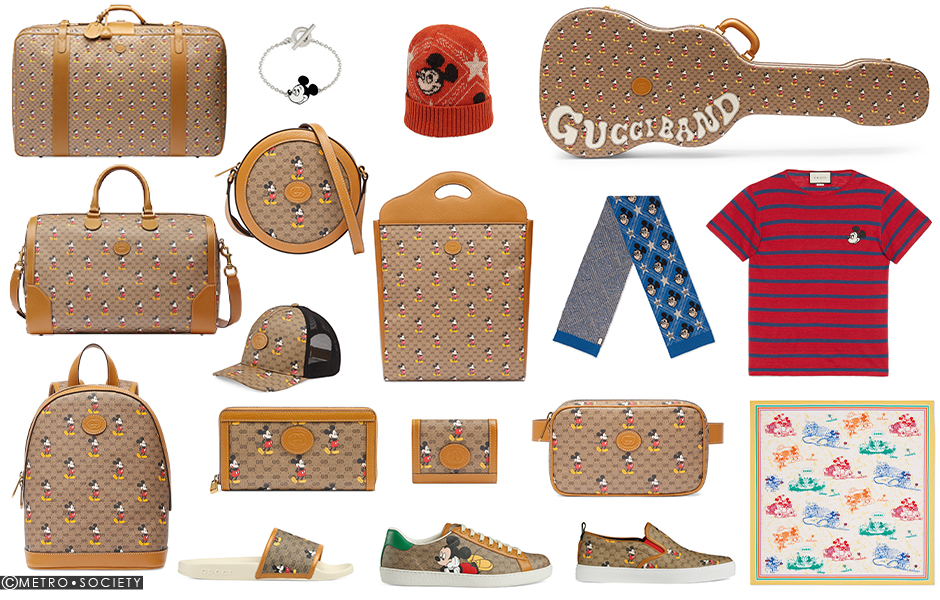 Bespoke entertainment will also be available on the Gucci App and on several Gucci Pin façades, digitally bringing the Mickey Mouse character to life for customers and passers-by who can see themselves wearing the signature Mickey Mouse ears on the screen, conceived as an enchanted mirror.