CARTIER ICON SIAM BOUTIQUE
• ICON SIAM BOUTIQUE
November 7, 2019

7,455
Cartier celebrates 1st anniversary of ICONSIAM Boutique, a renowned luxury French jewellery and watches brand, has given its Chao Phraya riverside boutique at ICONSIAM a design amelioration with a local touch of contemporary Thai architecture that blends seamlessly with the elegance of Cartier.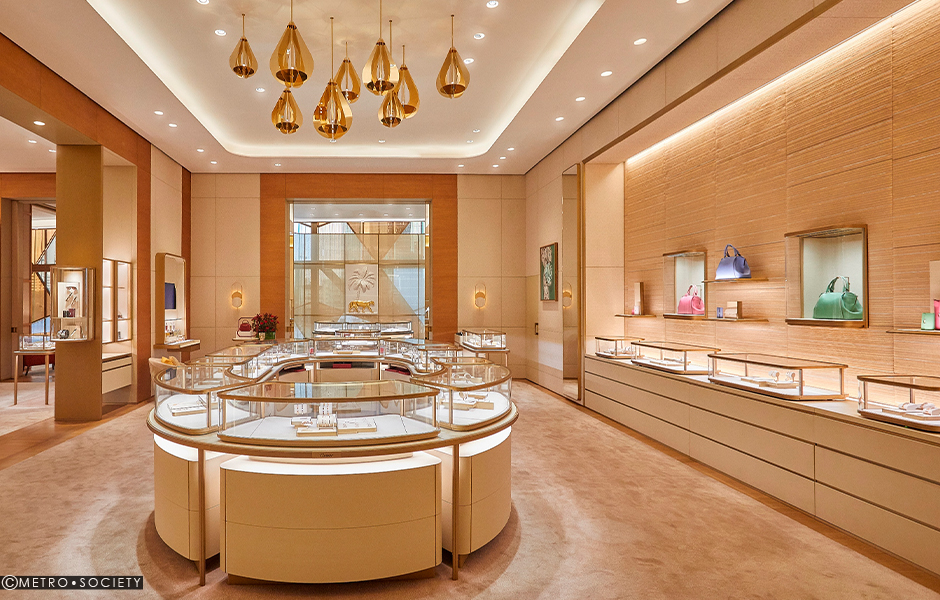 The newly ameliorated Cartier Boutique at ICONSIAM is exquisitely decorated, marrying elements of Thai architecture with unmistakable luxury of Cartier based on inspirations drawn from local beliefs and Thai ways of life. The result is a boutique filled with contemporary Thai ambience and magnificence of Cartier.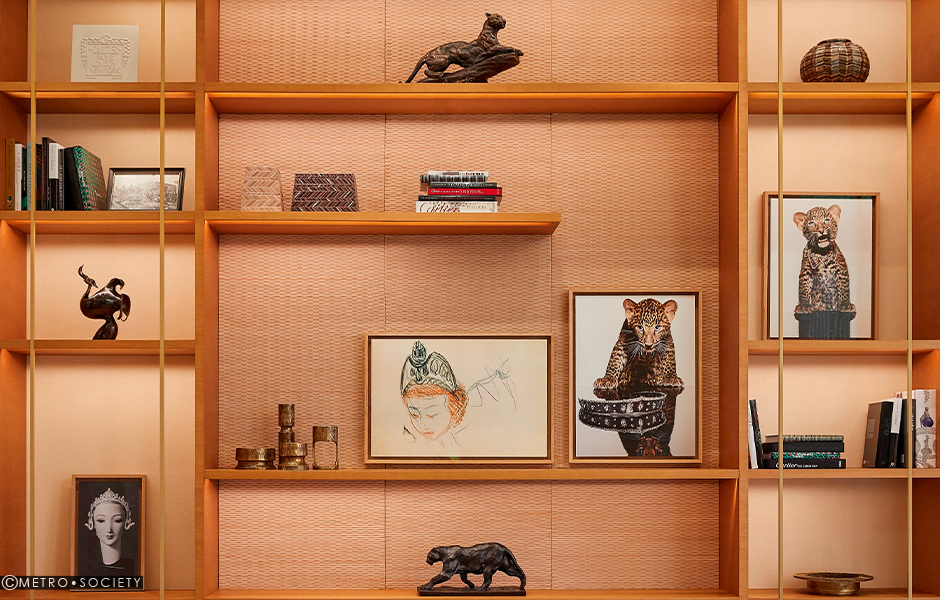 The walls of the VIP Room are inspired by wood gasket of traditional house in the Central Region of Thailand. Teak panels are interlocked with each other and therefore the house is built without using any nail.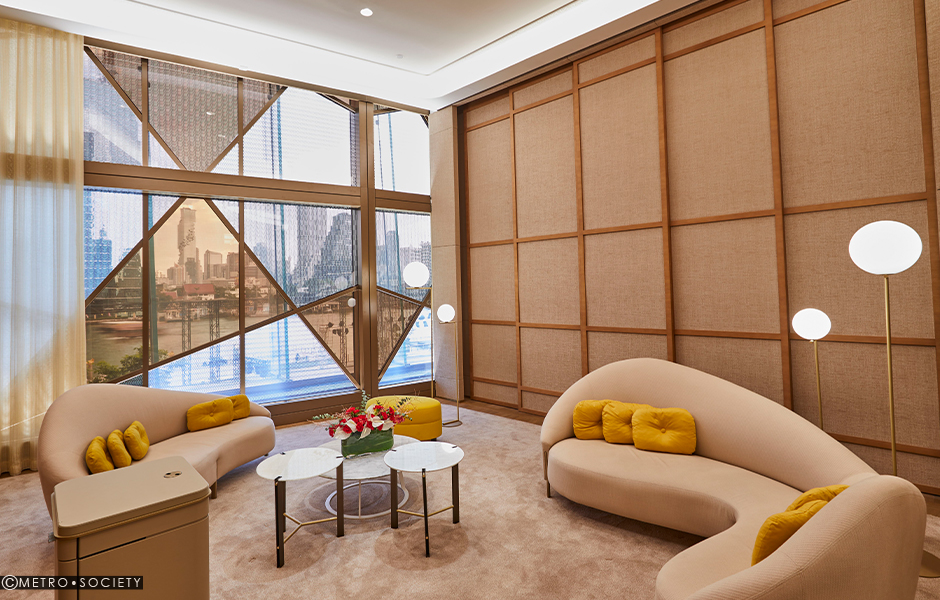 Teak wood is here represented by environment friendly recycled leather strips woven with recycled polyester yarn from PET bottles collected from beaches in Thailand. Another highlight wall within the newly redesigned boutique is cladded with ornamental braids inspired by yenrabeb, zarbaft or damask, the fabrics popular in Thailand since Ayutthaya Kingdom during 1350 to 1767 AD. The fabrics woven from precious metal threads such as gold and silver were once only strictly used in court textiles.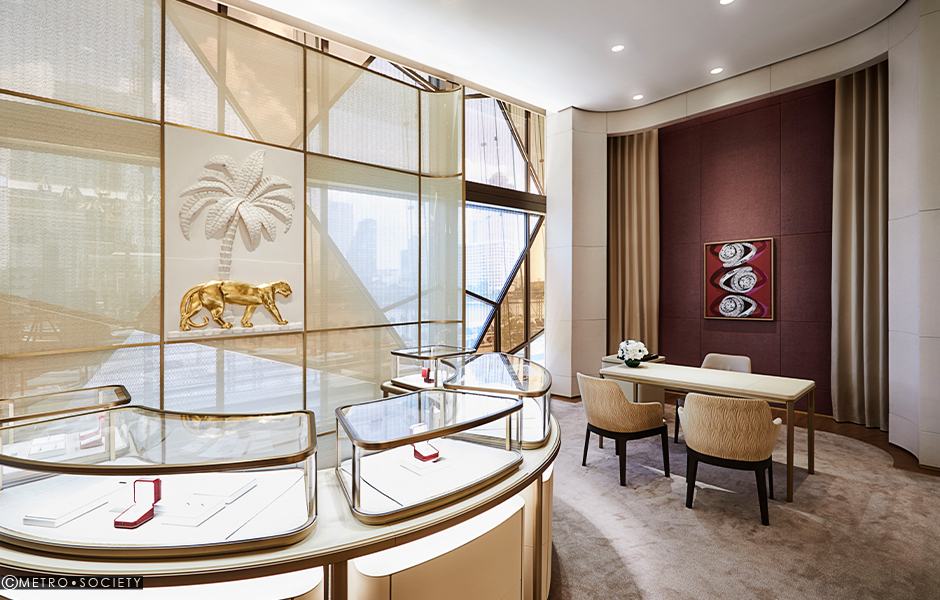 In addition to a beautiful blend, this boutique is noted for its furnishing and decorative items. Among them is a cabinet inspired by the gold lacquer book cabinet during the reign of King Mongkut and King Chulalongkorn—a period of Thai modernisation that saw children of the kings educated in Europe and strong relationships built with European countries.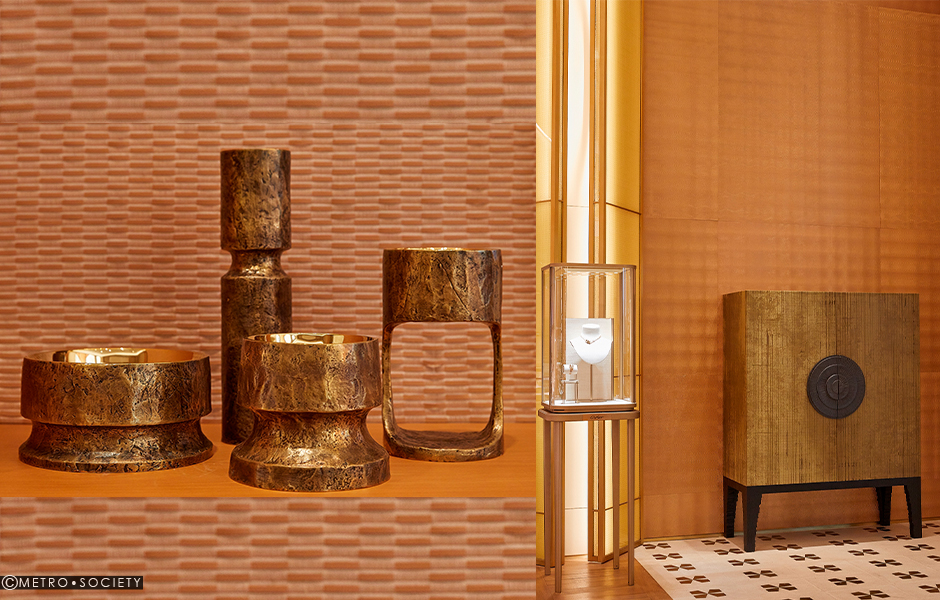 The book cabinet reflects the change and development education brought to the Kingdom during the time and their effects on Thailand at present day. There are also vases inspired by ancient beads, brassware with crumpled gold texture that looks like gilded gold leaves applied by Buddhist Thais on Buddha images, a sculpture that resembles 'chor fah' gable apex, beautiful cut-glass lamps, a replica of old-styled balustrades, lotus-shaped chandeliers, arched doorways inspired by those found in temples, and use of Thai silk as furniture upholstery and wall cladding.