BOTTEGA VENETA
• Spring/Summer 2017
April 15, 2017

47,501
This Men's Spring/Summer collection is inspired by the volume of a 1940s silhouette.Dark saturated shades of green, grey and brown, burgundy and purple are set against neutrals such as stone and plaster.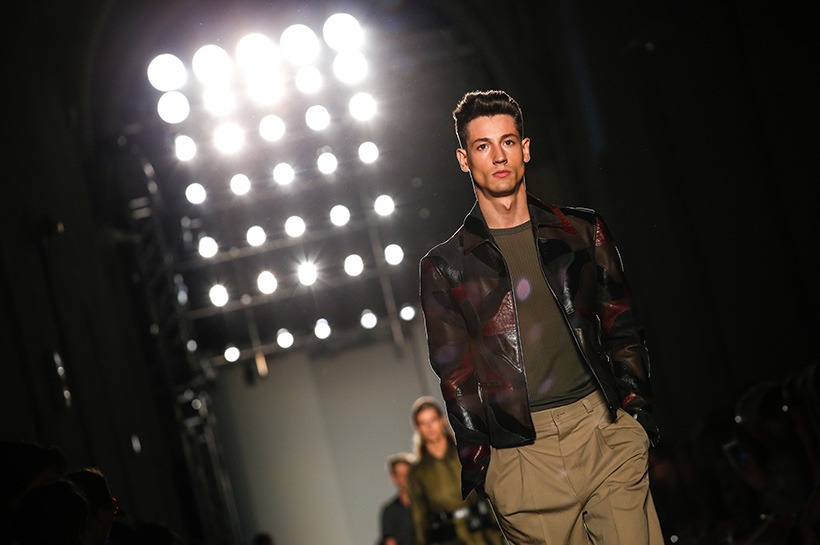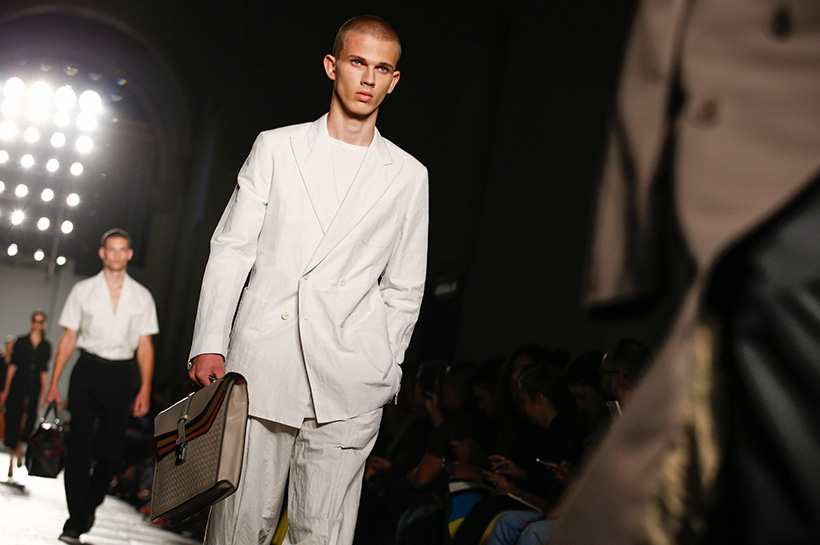 Materials include leathers in matte and shine, sturdy fabrics as linen, blends of cotton with metal and sueded and coated cotton. There are also fluid materials like silk, gabardine and printed viscose among others.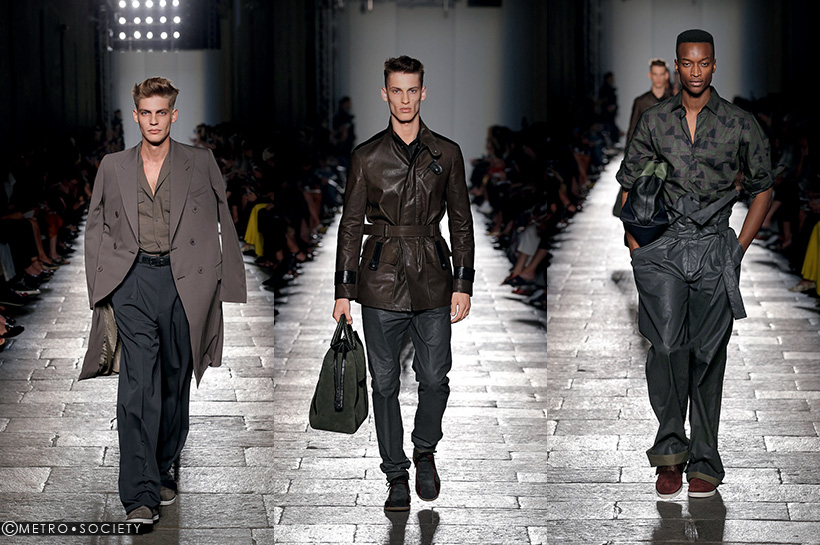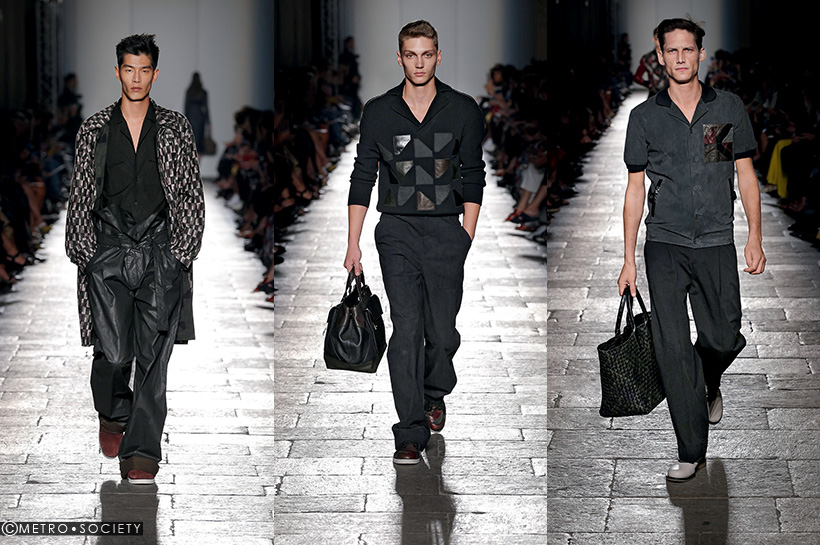 Full pants treated in a diversely sophisticated way define the silhouette of the season. Jackets and coats are soft-tailored, and for the sportswear the inspiration is rather drawn from working uniforms. There is a presence of geometric graphic patterns that come in various sizes and techniques, as print, jacquard or intarsia.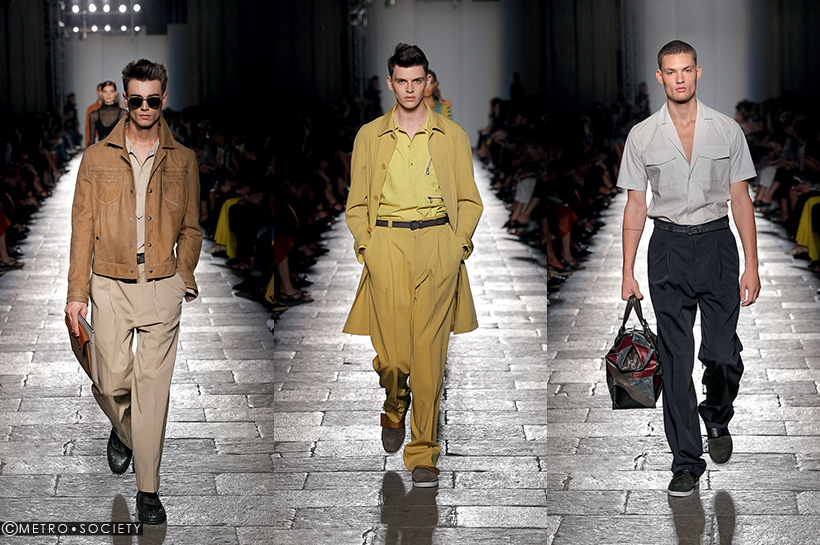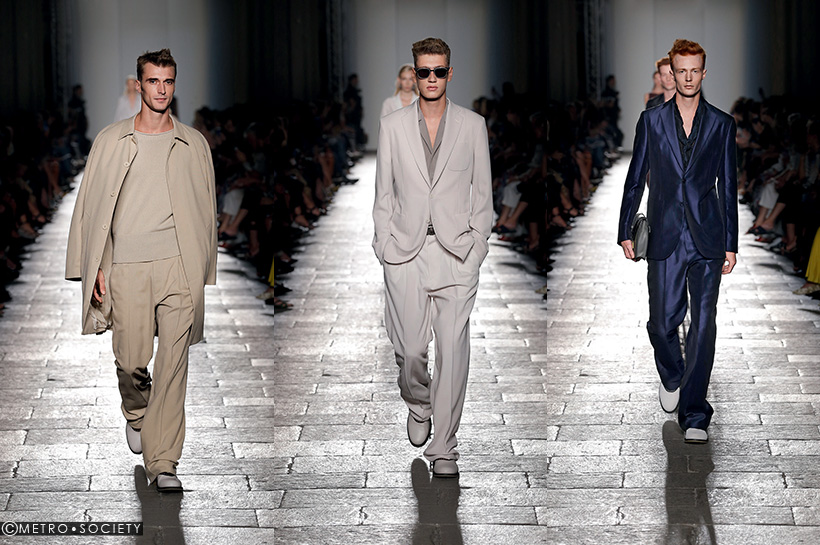 Bags are puzzled, are triple or double flapped, and have a mix of materials, such as crocodile, ostrich, deerskin, double suede and calf leather. Optical illusion elements accent the shape.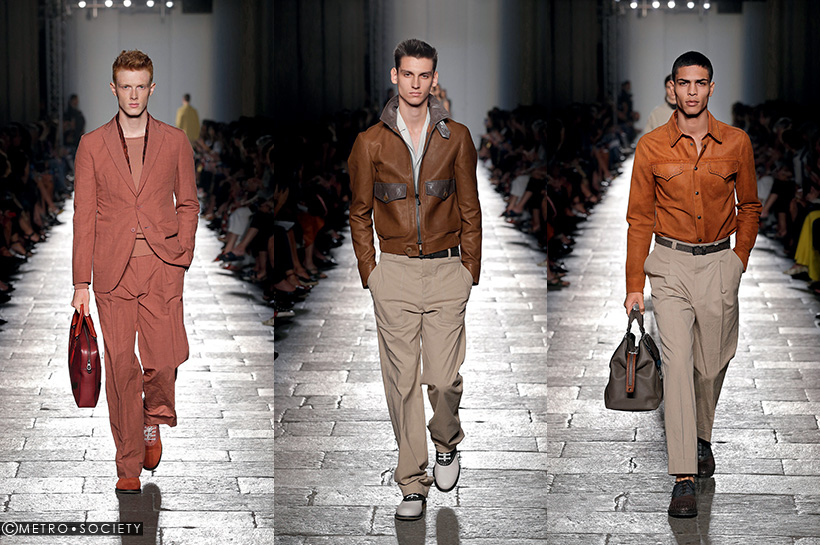 A newly designed organic handle is not only stylish but also extremely pleasant for the wearer. The collection offers saddle shoes in suede and crocodile and lace-ups in washed calf leather introducing the San Crispino construction.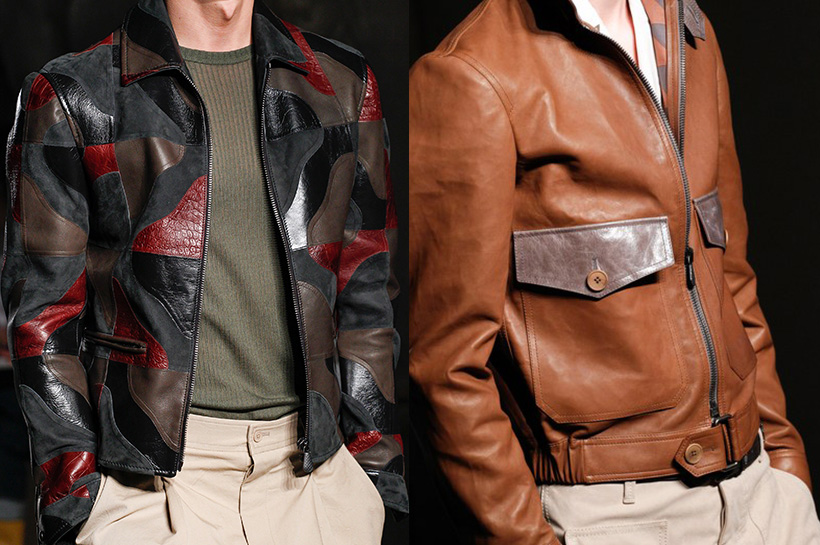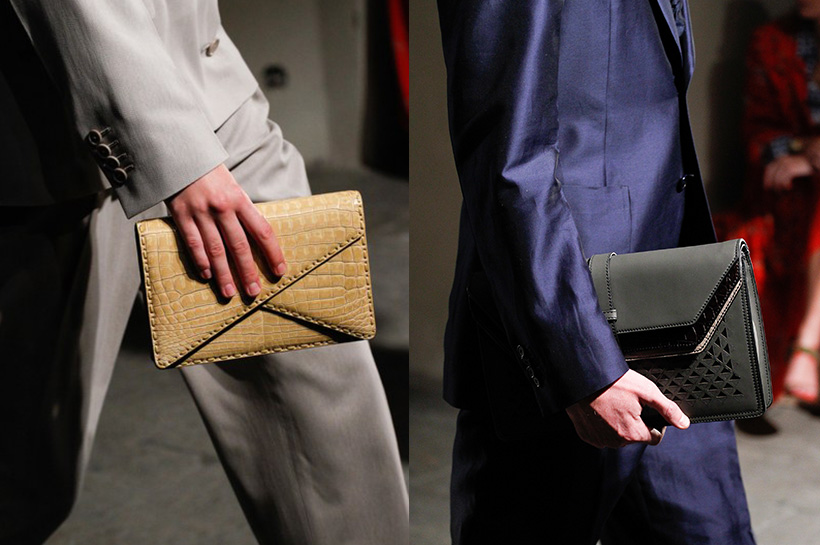 "This collection is a logical evolution of last season's elongated silhouette. Roomy pants paired with soft tailored jackets, short blouson or shirts make up for a fresh allure." Tomas Maier, Creative Director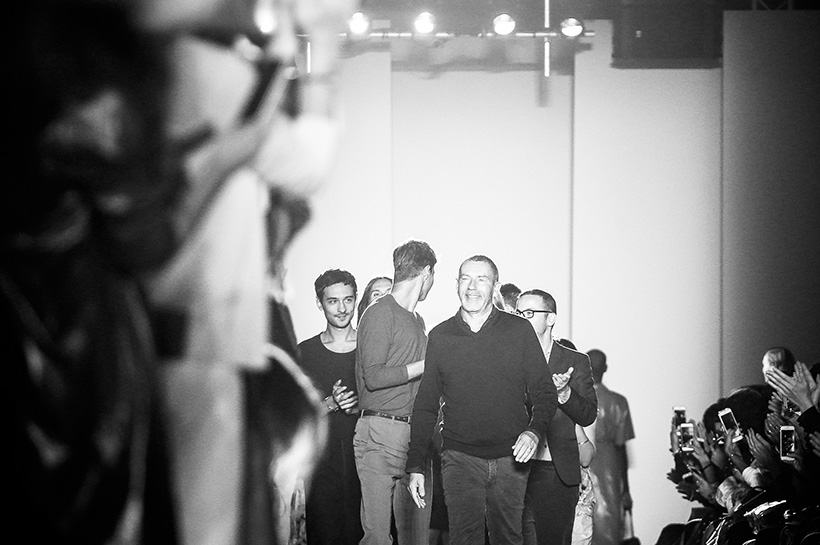 1 of 4

2 of 4

3 of 4

4 of 4