HERMÈS OPENS A NEW STORE AT ICONSIAM
• BANGKOK, THAILAND
Image by HERMÈS
HERMÈS
HERMÈS
December 9, 2018

143,405
On the 10th of November 2018, Hermès is proud to unveil its new address at ICONSIAM in Bangkok. Standing on the banks of the iconic Chao Phraya River, it will be the largest store in Thailand, with a retail space of 368m² spreading over two floors.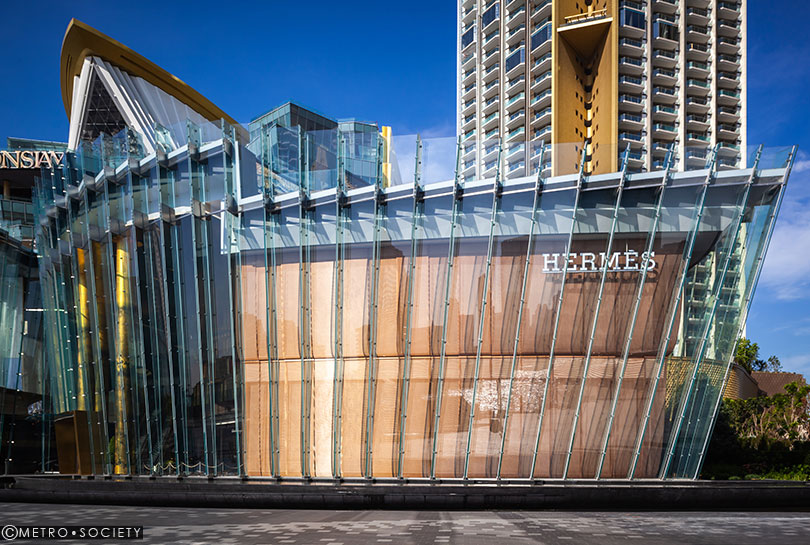 After 21 years of presence in Thailand, this new location highlights Hermès' continuous ambitions for the house in this country.
This singular destination will allow guests to discover the richness of our creations and the diversity of our craftmanship and know-how.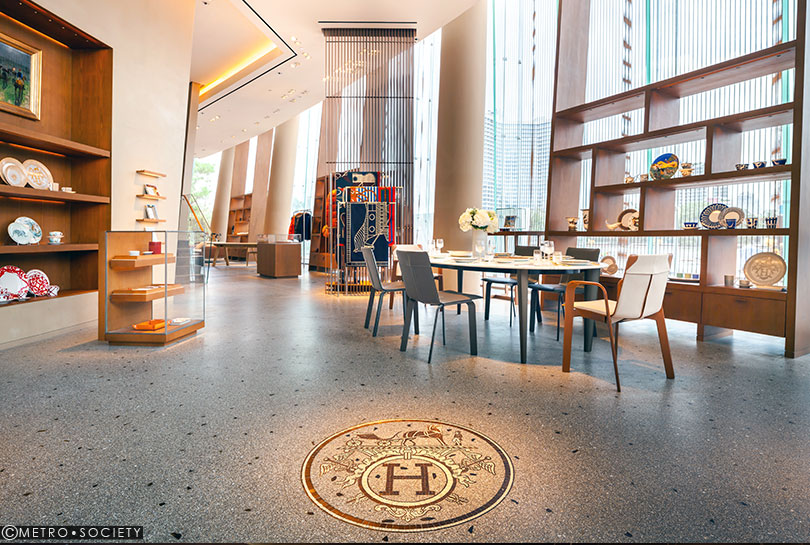 Upon entering the store from either level, visitors are welcomed by the house's ex-libris and architectural leitmotifs such as a grey-brown terrazzo flooring with amber glass and white stone inlay. The full-length panels placed along the tilted glass façade of the building are inclined at the same angle providing a very distinctive appearance. The signature Grecques lights, designed for Hermès in 1925, underline the composition of the volume of the entrance the main floor. Three vibrant screens, which play with transparency and opacity, partition the floor lengthways into four sections.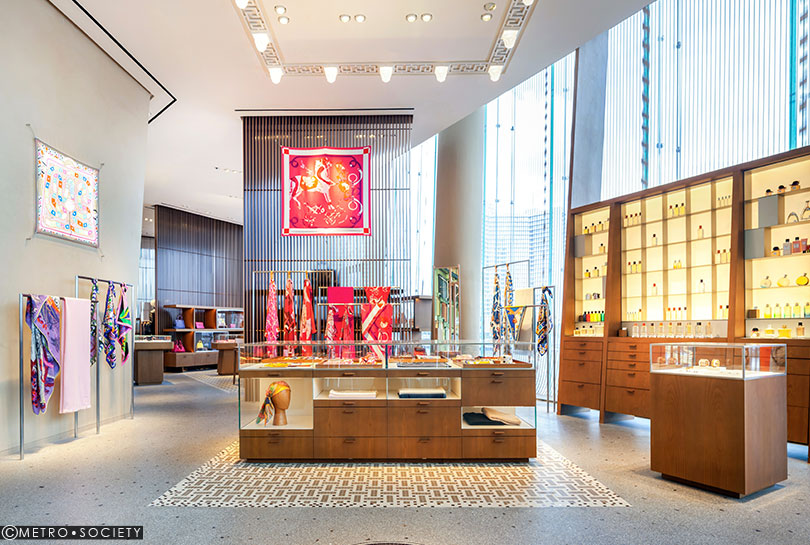 There is an area for each métier: silk, fragrances and fashion jewellery, leather, men's and women's universes, watches and jewellery. They invite guests to partake in a series of successive discoveries, while keeping an airy atmosphere and preserving views of the outside.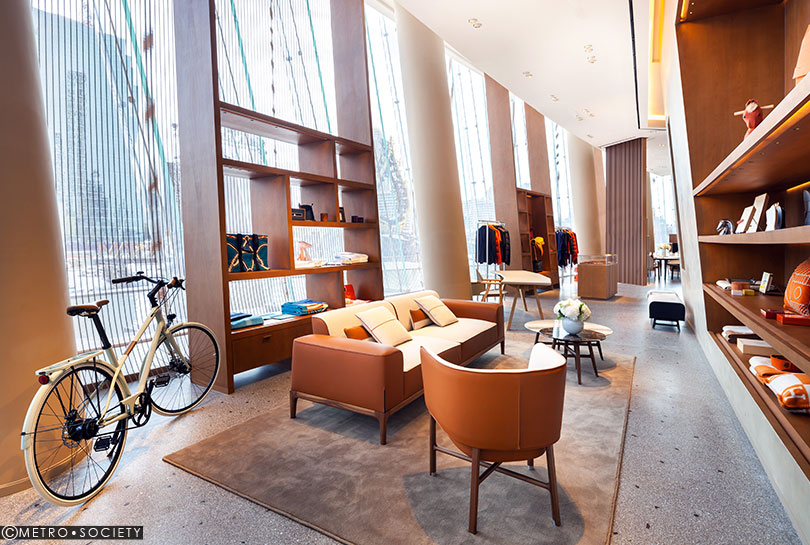 A unique stone and wood staircase, displaying a set of apertures that look onto the Chao Phraya, leads to the ground floor. This level, arranged lengthways so that the space opens out towards the prow of the building, showcases the equestrian collections and, for the first time in Thailand, the furniture from the collections for the home.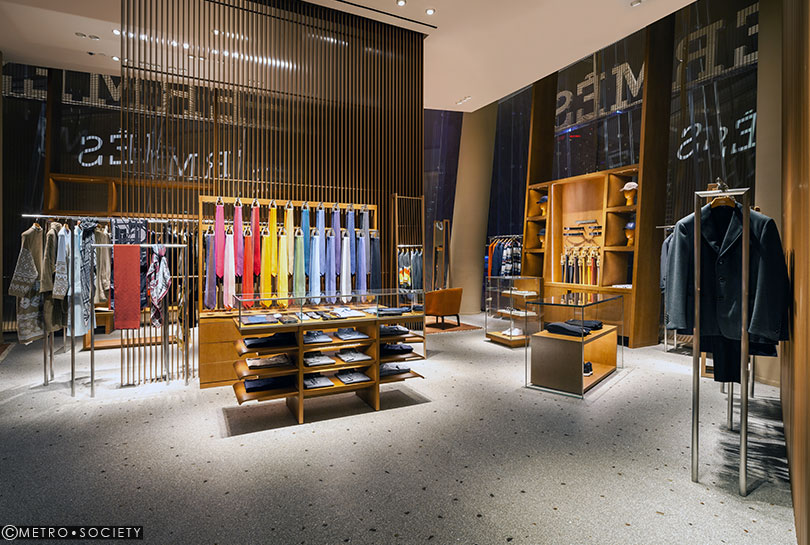 As a manifestation of Hermès' commitment to craftsmanship, the facade draws its inspiration from Thai floating lanterns and features a shimmering, coloured metal mesh which envelops the store and provides intimacy while connecting both levels.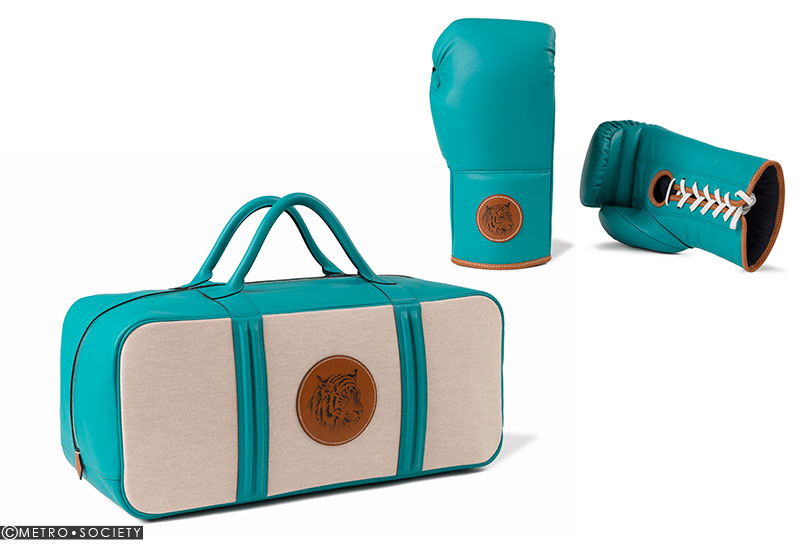 For the opening of this new store, two special objects have been conceived as a nod to Muay Thai. These exceptional pieces include a kit bag crafted from H canvas and turquoise Swift calfskin, and a pair of matching leather boxing gloves. Both feature a Barénia calfskin badge with a hand-painted tiger head designed by the naturalist Robert Dallet.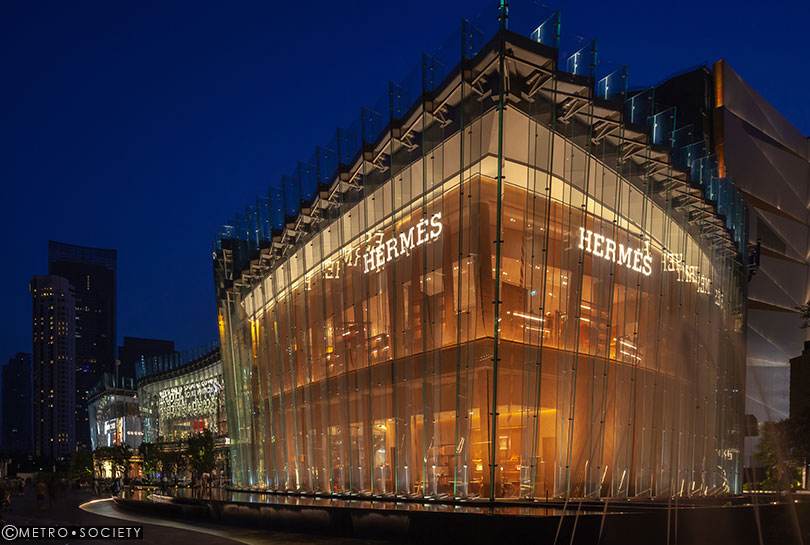 ---
HERMÈS at ICONSIAM
ICONLUXE area. No. 299, Charoen Nakorn Road, Klongtonsai , Klongsan , Bangkok 10600 Tel: 02-2880787-8
Opening hours: Monday to Sunday from 10 am to 8 pm
HERMÈS
• M Floor, Siam Paragon Shopping Center / Tel. (66 2 ) 129 4800-1
• G Floor, Central Embassy / Tel. (66 2 ) 160 5890-1
• G & M Floor, ICONSIAM Shopping Center / Tel. (66 2 ) 288 0787-8
• 1st Floor, Central Phuket Floresta / Tel. (66 7) 663 4697-8
• Facebook: www.facebook.com/hermes • Instagram: www.instagram.com/hermes • Twitter: twitter.com/Hermes_Paris • YouTube: www.youtube.com/user/hermes • Website: www.hermes.com